With hearts
I am sorry but again an article about pandora and what I got for my bracelet. My Granny told me that I could buy two more things for my bracelet after the holidays. I decided on a safety chain and a charm, the chain is going to be in today article but the charm is going to take some weeks because I had to get it ordered. But yeah, lets talk about my safety chain, read more for more pictures!
I love it...
So I decided to go for the only chain that had a round design
it is this chain
and as you can see in the link I payed €39 for it what I think is really decent for a silver charm. There is not a lot that I can say about this chain, it does what it needs to do and that is to keep my bracelet from falling to the floor the moment I open the lock.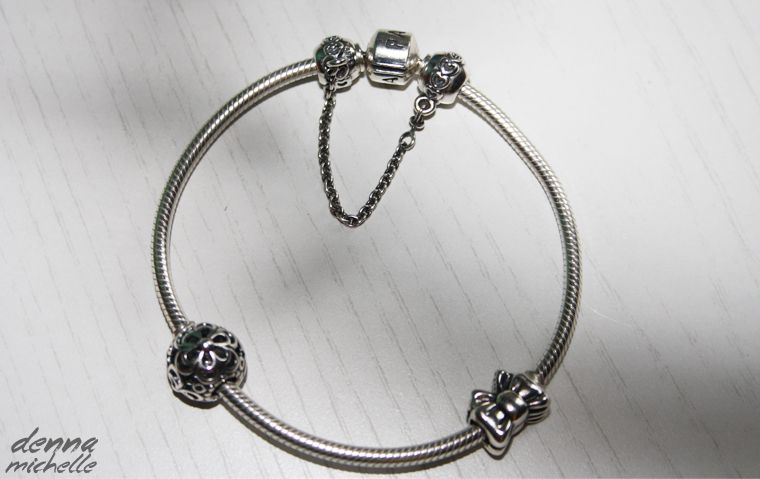 I think it looks very lovely on the bracelet and I can not wait to fill this bracelet up!
Do you also own a pandora bracelet and do you also have the urge to fill it all up?