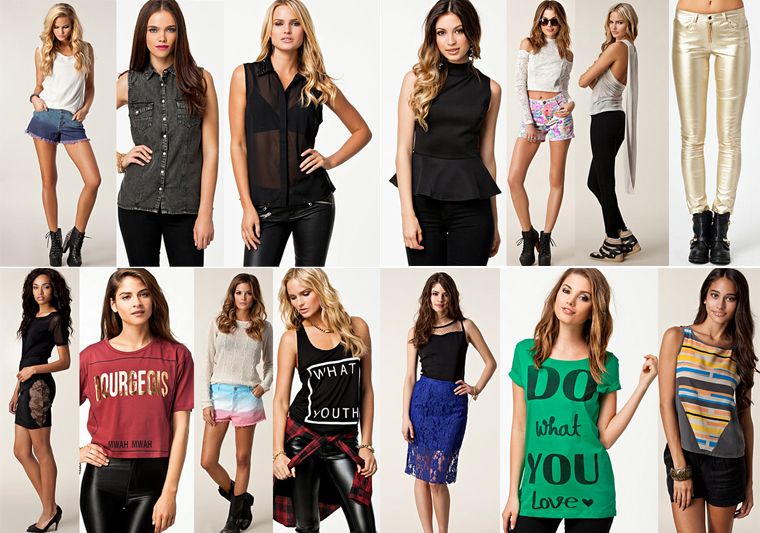 19 pieces under €15
Nelly is currently having an amazingly large sale on their site with a lot of great discounts ranging from 50-80% I decided to share my favorite pieces all under €15 ranging from skirts to tops to dresses. If you are ready to update your wardrobe this is the perfect time. So do read more for links and pictures!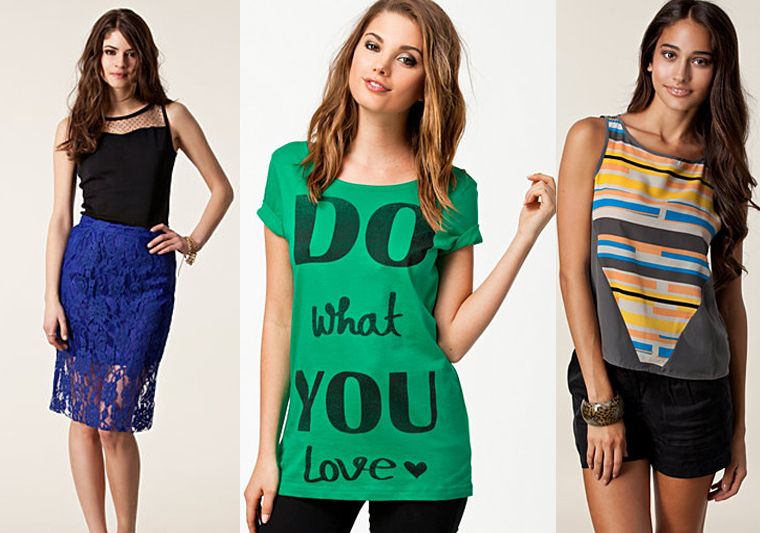 Blue lace skirt
from €19.50 for €5.95
Do what you love shirt
from €12.95 for €6.50
Aztec Top
from €24.95 for €6.95
These three items are really amazing. The lace skirt would fit many occasions where you want to look a tad more classy without looking boring. I would personally pair this with a black peplum top and a blue statement necklace. The do what you love shirt is a great motivational quote and so I think this shirt would be perfect for working out in. And last but not least the Aztec top, it has color and looks neat. I would pair this with a black blazer or just wait till summer.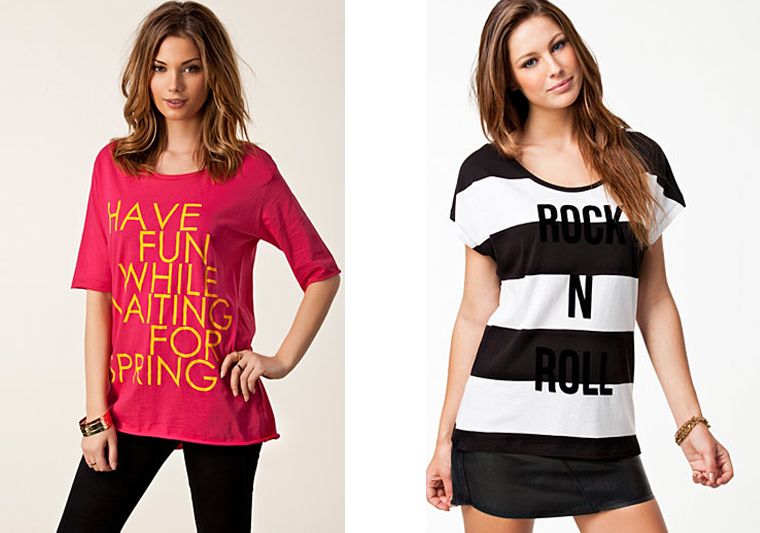 Have fun while waiting for spring
from €17.95 for €6.95
Rock N Roll
from 26.95 for €7.95
Both tops would be great for everyday wear or as a sport top. I like that these tops fall a tad loose and longer. it is my favorite t-shirt style!
lace accent skirt
from €28.95 for €8.95
BOURGEOIS TOP
from €17.95 for €8.95
Two tone shorts
from €28.50 for €8.95
What Youth
from €17.95 for €8.95
The lace accent skirt might be a bit risque for some people but I do think it would be great for a party, the red crop top I really nice and I picked this for the gold lettering on the dark red color. The two tone shorts are great for summer, for the price I had to include this. I am pretty sure this would be perfect for when the days start to heat up. And last but not least the what youth top, what is just a nice 'fits everything' top.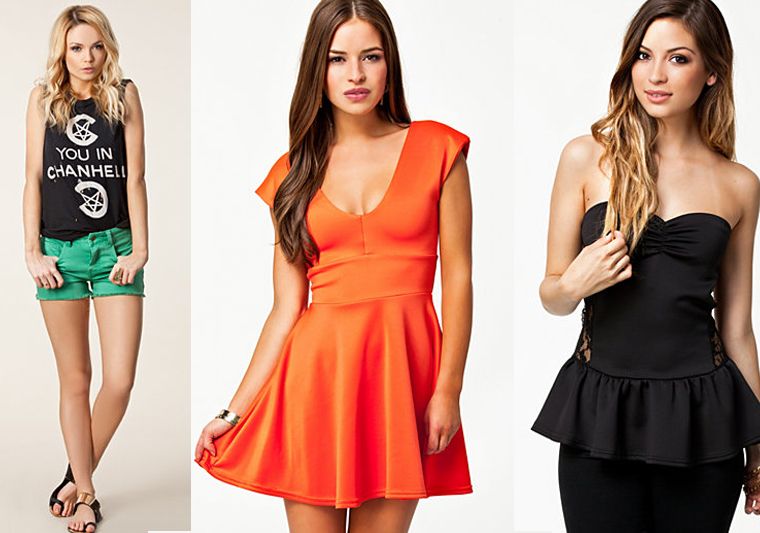 Green shorts
from €34.95 for €9.95
Orange Skater dress
from €21.95 for €10.95
Lace peplum top
from €22.95 for €10.95
Again the shorts are perfect for summer, same goes for the bright orange stress that has a really nice cut and the peplum top. What can I say? I really like a good peplum and this would look stunning with a bright colored blazer and black skinny jeans.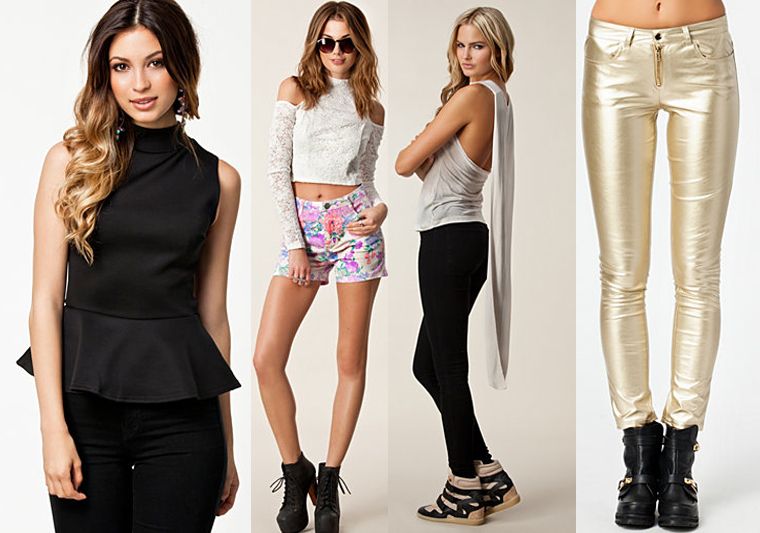 High neck peplum top
from €22.95 for €11.50
Floral shorts
from €37.95 for €11.50
Xifeng Tank
from €39.95 for €11.95
Gold power pants
from €23.95 for €11.95
I am sure you are all sick off my peplum love by now but I had to include this one because it looks really nice. And then we again have some shorts this time in floral print. If they had my size I would be ordering these right now. And the Xifeng tank is really unique with the little 'cape' in the back. And last but not least some nice gold colored jeans that would be perfect for an all black outfit with gold jewelry.
Dipdye shorts
from €42.95 for €12.95
Denim Vest
from €25.95 for €12.95
Transparent blouse
from €29.95 for €14.95
What can I say? Shorts are amazing and perfect for summer. The denim vest is really something I am loving at the moment because it can 'rock up' an outfit at an instant. The black blouse is just something that I would personally wear a lot with printed shirts underneath.
What is your favorite piece from what I listed and more importent did you take advantage of this amazing sale? Tell me in the comments below!
Till next time,
Denna