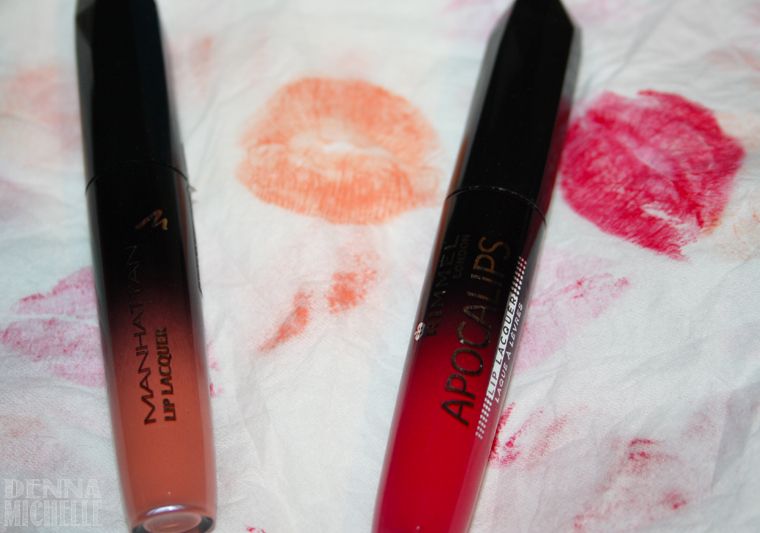 Is this an apocalypse?
So when I was shopping recently something weird happened. I saw a display that was ransacked and featured colors of the
Rimmel apocalypse
that I have not seen before for a killer cheap price. So I decided to grab one of the shades still available. But the moment I came home I noticed that the brand was not Rimmel but Manhatten. So read more to see how these shades measure up against each other, lets call it a battle?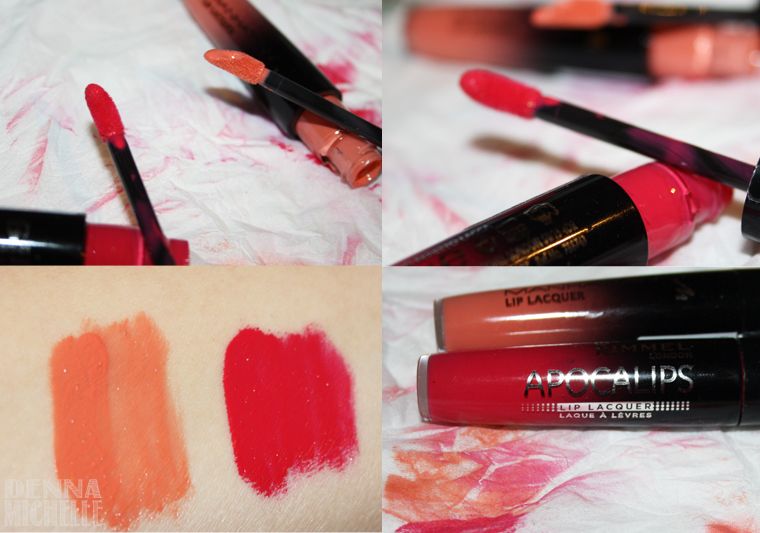 The fine details about it
Both products feature the same package and the same applicator wand. The are the exact same size and both have 5.5 ml product. I do not remember what I payed for it but I remember it being round 5 euro for Manhatten en 10 euro for the Rimmel one.
The one thing that really shocked me was that both products had the same scent what really made me question if this is from the same factory. Also the durablity on the lips is the same for both products. They both stain on the skin and both can be build up with a few layers. I can not find a lot of different things about next to the price.
I think Manhattan measures up nicely and it is a great alternative for people who do not want to spend a lot of money for a similar product. I am personally not a fan of the shade I picked "Kiss and Tell" and I really prefer the Rimmel shade "Apocliptic" but that is personal taste.
Till next time,
Denna