From eBay
A few days ago I heard the familiar sound of the mailbox and a yellow envelope. And people who are slightly eBay addicted like me know what that means, items from eBay! I ripped own the envelope like a beast would rip up food. Out came rolling 'all over the floor' these 5 rings. These where an impulse buy but I really liked them the moment I put them on my fingers. Do you want to see how these look worn and where to get these 'super cheap' do read more.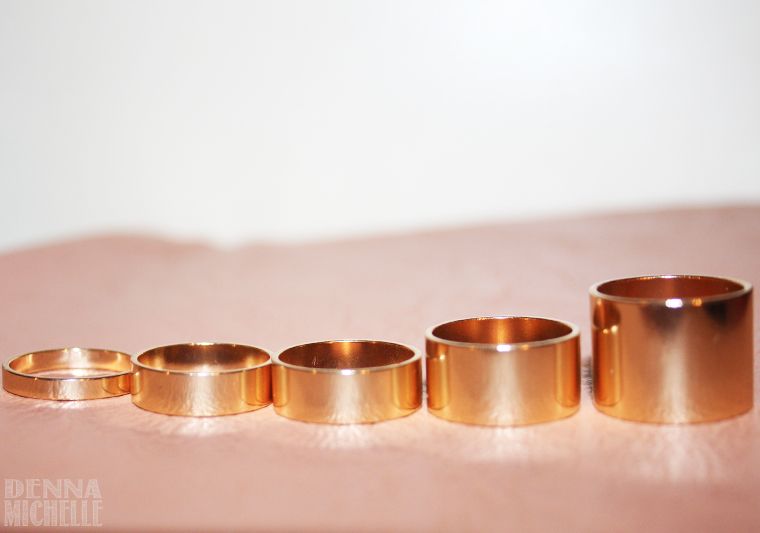 5 different rings
So I got these five different rings for $2.19
at this seller here
that also has it in silver or any of these sellers
here.
here
or
here
They are slightly thicker so these will not bend and break. I also really like the fact that these are five different sizes. They look really amazing and add a little spoof to your outfit.
They can be worn on its own as a normal ring or as a knuckle ring. These are really versatile and lovely.
What would you think, would you wear this?
Till next time,
Denna