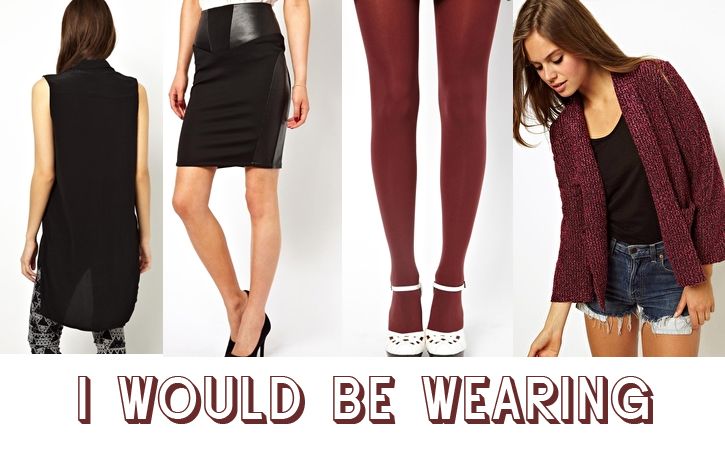 If the internet was my closet today
It has been a while since I last did a "I would be wearing" so today specially for the people who like this kind of article what I would be wearing if the internet was my closet today. I went for something fall inspired featuring items from ASOS. Everything is currently on sale and it features my currently favorite color dark red. It has a mix of shapes with a flowy top and slightly oversized vest paired with a tight skirt and a pair of tights. I would wear this outfit with black biker boots and a large black bag. 
So do read more to see the links and prices of everything in the picture.