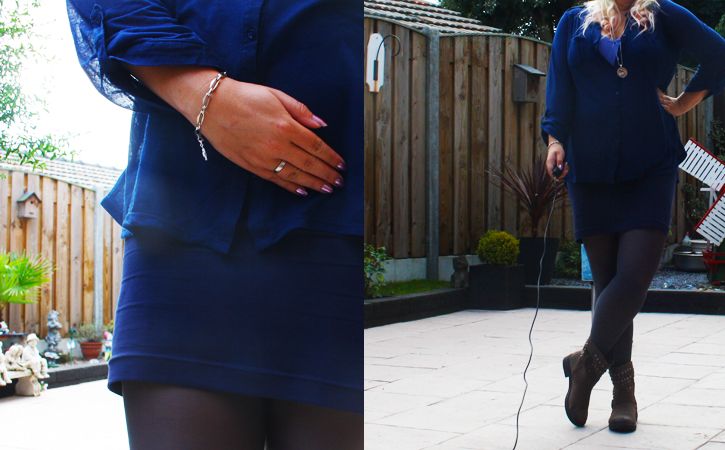 Feeling blue
So today an outfit of the day, I always mention that I am scared to post full body pictures of myself on my blog but I wanted to share this outfit.It is my go to outfit on semi-casual occasions. I curled my hair with the
Remington Pearl wand
and I painted my nails with the polish I showed recently "
Pink & Proud by Essence
" 
A quick rundown from the outfit, the skirt is a H&M 5 euro skirt if I am correct, the tights I got from my granny. The blouse is Primark and the top under it is from a dutch store called Action. The boots are from a market. Jewelry is kept simple with a bracelet I got from my Grannie where I hung my
Thomas Sabo
 charm on, the ring I have no idea where I got it. And the necklace is Mi Moneda with a iMenso necklace.   
So what do you think? Do you want to see more outfits of the day or not?
Denna