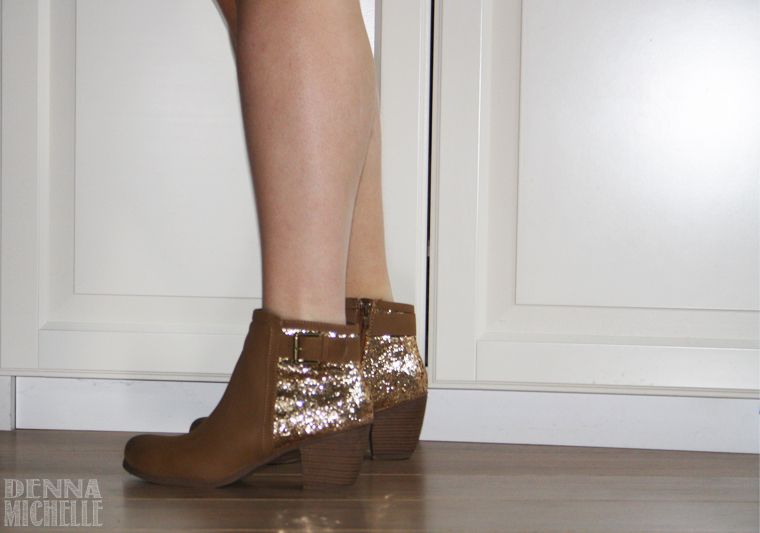 Glitter!
The thing that I really love is glitter, I can not explain how much I adore shoes with glitter and sadly enough I did not buy these glitter boots when I first saw them. These where originally somewhere round 40 euros and I could not justify to buy it because I already own to many short boots. I really wanted these in black with silver but I decided to get the brown with gold. So if you want to know where I got these and for how much do read more!
Gold for Christmas
As you might have guesses these where rather cheap, they where only €14.95 at
Van Haren and you can check the direct link here
. The thing thing I want to mention about these shoes is the fact that they are really tight and painful the first few hours you wear these, but after walking in these for a few hours they stretched a bit and now they feel perfect. They are perfect to wear with skinny jeans but also with a dress. And to be honest I wore these today for the first time and a guy friend complemented my shoes and especially the fact that they where so glittery.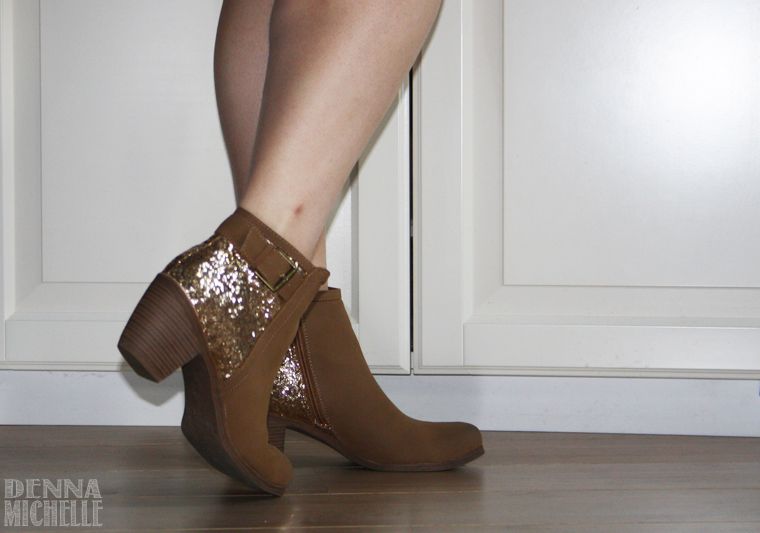 What do you think about these glitter heels, would you also wear these and with what would you wear these? Leave me a comment with your answer!