Sequins from the Six
I normally do not walk into
the six
because I prefer to haul my costume jewelry from eBay. But when I walked passed recently I noticed a 2+1 banner hanging in the window. I decided to have a little peek to see if they had a wallet that checked all my wishes. When I found a wallet that struck my fancy I also grabbed a little bag for everyday wear and then I had one free item that I could pick. I decided on something that I would never buy myself even when I adore clutches. I grabbed a sequin clutch. For full pictures do read more.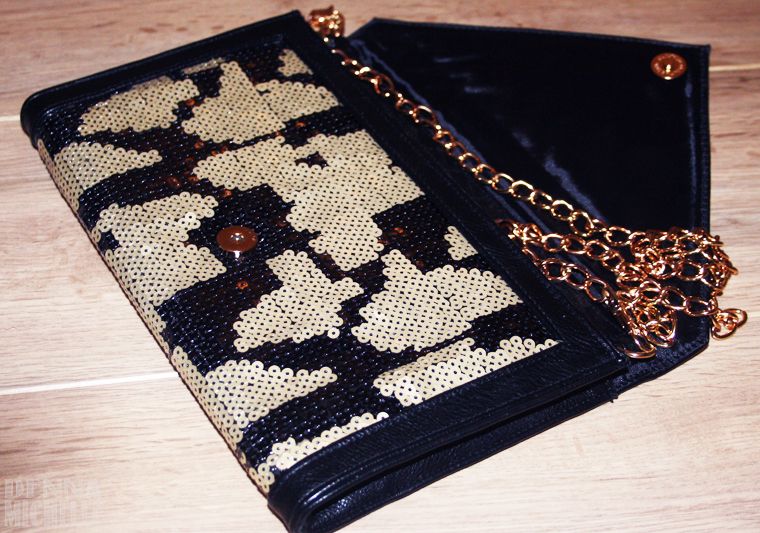 Black and gold
Somehow the pictures do not really show the vibrancy of this clutch. The gold sequins are really gold yet they seem yellow in the pictures, so I am sorry for that. The style of this bag is an envelope style and it has leather look accents. Inside is a nice chunky gold chain that makes it perfect as evening bag.
The size is perfect for a cellphone and wallet, it does not hold a lot of stuff but it is perfect for a party or in my case for Christmas. It looks very classy but also has an edgy twist. To be short, I just adore it
Would you carry this clutch or do you prefer a handbag or an even bigger bag? Leave me a comment with what you will be dragging with you these holidays!