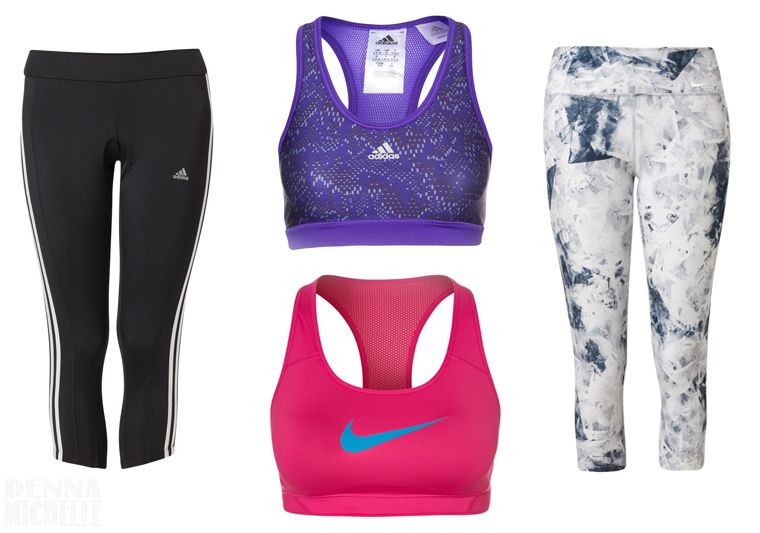 In love with Adidas and Nike
I love two things, good sport clothing and discounts. And today I combined those two passions I found 4 pieces of clothing that fit that brief and these are from Zalando. One of my favorite online shops, they have so much sport gear and shoes and clothing. So read more to see where to get the above pieces and how much they cost now. You will not be disappointed.
Nike
The two pieces from Nike are the
Bright Pink sport top
and the right
Legend sport leggings
. The sport top/bra is a bright pink statement piece, the bright blue logo really stands out and the mesh back looks lovely. I think this would be perfect with a black top with long armholes so you can get that peekaboo of bright pink. But this would also be perfect to wear in the summer while sporting. This one is currently on sale for €35.95. The leggings are a-maze-ing they are the most unique leggings I have ever seen. These are lush! And they are currently marked down to €39.95
I am kind of sad that I am not a runner myself because I would have bought the leggings in a heartbeat if I ran.
Adidas
Adidas has a tad more classic sporty gear, the
sport leggings
on the left might not have such a bold pattern as the nike ones but these look really lovely and most important flattering. Also I would never stop loving those stripes on the side. The bra or sporttop
in purple
has a lovely pattern that might wins me over more then the nike top. The leggings are suited for almost everybody, they would fit any top and are only €33.95 And the purple bra top would be perfect with a white shirt giving a little purple peekaboo and they are very decent priced at €19.95
What do you think about this gear, would you wear it? Leave me a comment with what you think