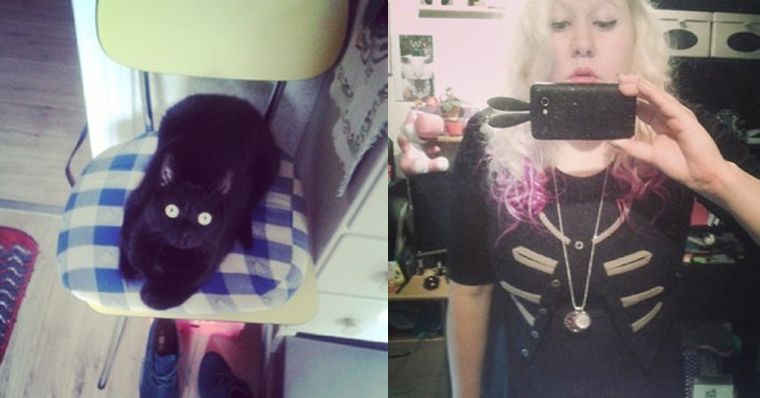 In instagram!
Before I start with my instragram diary. I wanted to ask you all if you prefer it if I did on set days an instagram/diary post for 2014? Or just 'once in a while' like I did in the past. So leave me a comment with what you prefer. But enough rambling do read more for my pictures!
On the left we have my kitten taking a very strange pose, I am not sure what she was thinking. I was playing with her and suddenly she put her paw like that and I had to snap a picture. On the right we have my body & fit shop order. It are two packs of whey, I am debating on writing a blogpost about it but I am not sure yet. Leave me a comment if you want to read about my whey!
On the left we have my yellow ombre Reeboks, I want to give a shout-out to my friend who told me flat out that she really disliked those shoes but I love them. And on the right we have a dutch screenshot of a type test. I always wonder how fast I can type because I am the only girl at home who does not work in administration and never learned how to type properly. I only use 7 fingers when I type. So I took the test
here
and I scored 393 a minute and 78.6 words a minute. Normal people type 250 a minute and 50 words. And experienced person who works in a field where they have to type a lot go to 350 a minute and 70 words. So I really did good I think. Do leave me a comment with your score if you tried this test!
In a miscalculation I dip dyed my hair bright purple. And I do like the look when it is curled but I am not sure how my internship is going to react to the purple so I have been messing around with hiding it in a bun. In the picture I am wearing my army green long blouse that really fits like a wonder and my lovely mi moneda.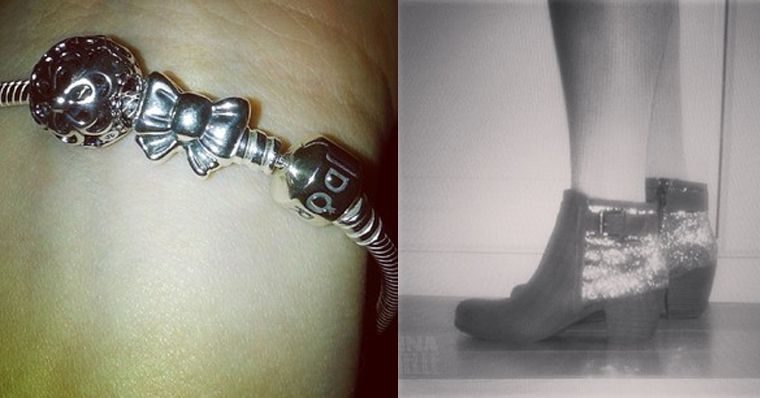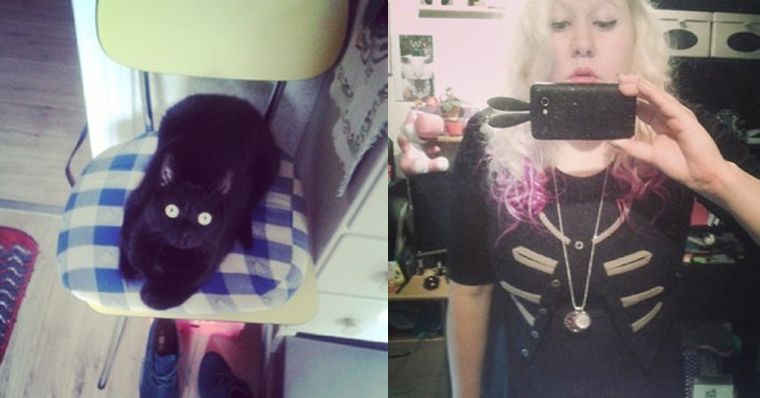 I call the above pictures, who can look the strangest into a camera. The right one is accually my normal concentration face with my mouth slight opened and my cat is featuring the 'I see the light' face she often pulls out.
I organized my jewelry and made it all neat and clean. I tried to keep my most worn jewelry in the boxes at front. I expecially love the stack on the right that features Swarovski and mi moneda. The left side has a little chair and a shoe that I got for Christmas from my granny. Also behind that is the box is photographed on the right. The box I got with my pandora bracelet and I stuffed all my 'expensive' jewelry into it.
Last but not least my new Asics, I know they might be a tad to bright for most people but I adore them. They would look amazing with my black sport outfits and they are surely an eye catcher. I will wear when next week and I will get an article online as soon as I can. On the right I have from left to right a pair of shoes I bought my mom, the same I have in pink. And the middle pair are my old beaten up pair.
So that was my instagram December and I hope you enjoyed. Leave me a comment with what you think about weekly / monthly articles in this way and do follow my instagram Here
Till next time,
Denna