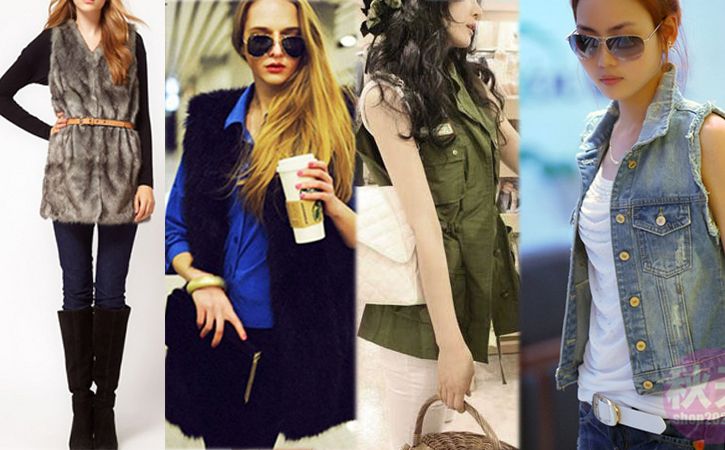 Budget versions.
Recently I have been really loving vests as a statement piece ,something to spoof up boring outfits and add a bit more shape. And personally I think fall and winter are the season to keep on layering. Also I think the pieces that I picked out for you all will fit many different wardrobes. I would love to hear what you think. If you want to see where you can get the above pieces, do read more.
This faux fur vest
is somewhere between $18-$19 depending on the color or size. It comes in three different sizes so there is a big chance that this will fit you and 6 different colors. It is perfect for days where you want to dress up but also can look very casual. It is a piece that will fit many people and many styles.
This seller
currently has the lowest prices for this vest on eBay. I just noticed that the seller does not ship this vest to the netherlands, I found a different seller for you
here
Next to the faux fur I have a
military inspired vest.
This would look amazing over a black or white long sleeve. It is only $6.88 what is a steal. The color is very nice, it kind of fits the parka trend. This would be great with ripped jeans and combat boots for everyday wear.
And the last one is a
classic denim vest
currently on sale for $10.73. This one comes in 5 sizes what is great so you can pick your own size. The model in the pictures paired it with shorts and a tanktop what I think looks great but I can also see this long black jeans and a bright top.
I am a big fan of these kind of vest, it can really make a somewhat boring outfit more fun. What do you think?