iXXXi JEWELRY
Today I got a really unique concept for you all.
Time for Watching
one of my favorite webshops designed there own jewelry collection that say more than words can say. It features rings. bracelets and necklaces so it is a full collection, all feature the same personalizing concept. So do read more to see what I got and a lot of pictures.
Let me start with telling you a bit about shipping and packaging. My package came in a sturdy cardboard box that fits trough my mailbox. Inside was the above package, something that would be perfect to receive as a gift and would surely be something that I would love to see under my Christmas three. It has a nice silver paper with stars and a ribbon that features the webshop name. The package held two cards with the press images that I personally adore. It is shot in black and white but shows the color of the jewelry. It also has a little booklet that shows you every piece in the collection. You can view those images
at the time for watching blogpost here
My Ring
As said you can exchange these rings so it will fit every outfit you want to wear. It is really easy, you just screw off the top and slide off the rings. This method makes it really sturdy, no need to worry if the rings will slide off because it is closed by the screw mechanism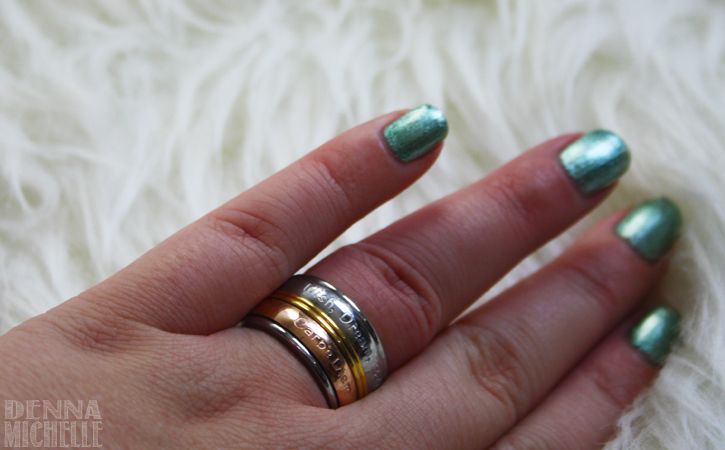 First off sorry for my fingers that are slightly swollen. The ring itself is a statement piece and is lovely enough to wear on its down. I am sure this will suit a lot of people and is a great gift for the upcoming holidays.
Do tell me what you think.