It is tag time!
I will keep my intro short, I have had this tag for a while now but i never filled it out complete. So I decided to snap some pictures and answer the questions. I hope you will enjoy reading this.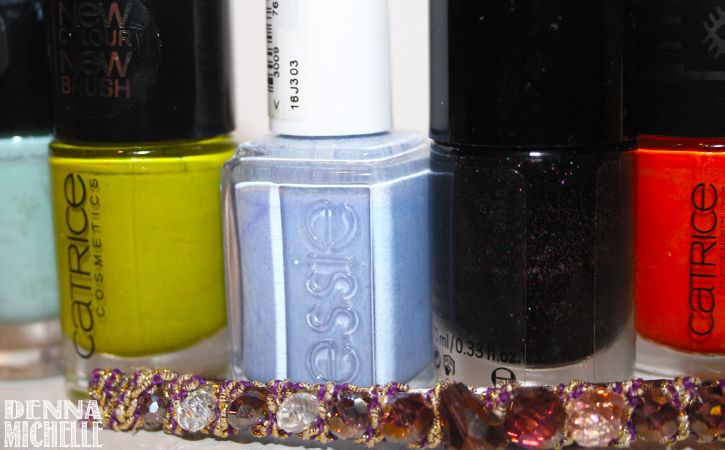 How many nailpolishes do you own?
Last count was 140, but I bought a few more the last few months. So I think I am currently at 150?
What brand is overpowering your stash?
Catrice hands down the winner. I love this brand and it keeps me interested. Although I have to admit that I am currently only buying Limited Editions and venturing into the collections of P2 and Essie.
What color do you have most of?
I have no idea, I think I have mostly pinks and reds but I also lean towards blue a lot. I personally think I have a rainbow of colors. I have almost every color in different finishes.
What colors are missing in your stash?
Dark green, I have a few army greens but not a dark green or an emerald shade. I have my eye on a polish by P2 that is a sand style in a stunning dark green leaning towards black.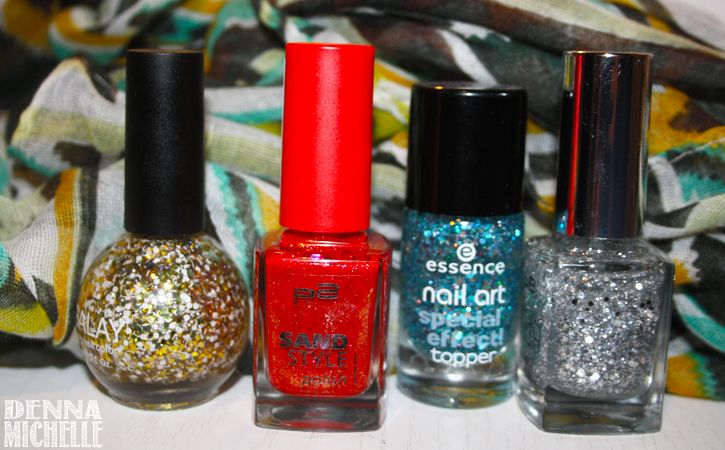 What polish do you wear the most?
I do not have a polish that I wear a lot, I try to use a new shade every time I do my nails. I do like to keep safe with darker color opposed to pastels or neons.
What polish do you want to toss away?
At the moment none, I did clean out my stash a while ago and gave everything that was still decent away to family. I had a few empties and dried out ones that found their way to my trashcan. But at the moment I am happy with all my current polishes.
Do you use base and top coat?
I always use a top coat but I tend to skip on the basecoat while I know I should not.
Stamping or freehand nail-art?
Stamping hands down the winner! I can freehand on my left hand but with my right hand I fail complete. And stamping is more safe that way.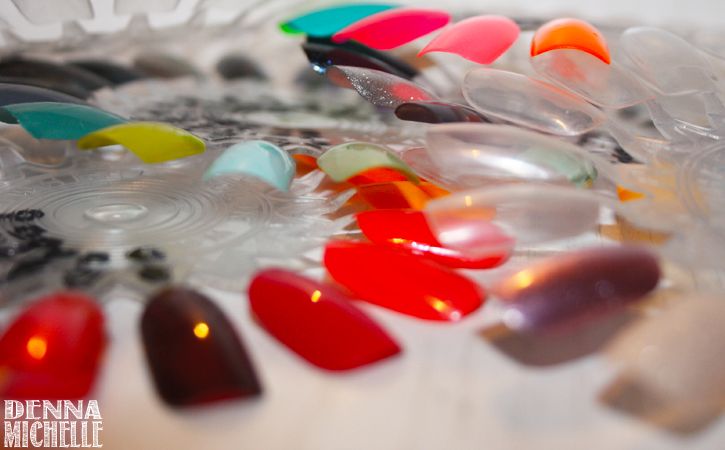 Shimmer, Glitter or Satin finish?
Do I have to pick one? I would have to go with glitter seeing they fit every outfit. Even when they are horrible to remove I always tend to go for a glitter polish
Do you feel nude without a polish?
Yes, I prefer to wear a polish daily, it makes my hand seem so much more refined.
What polish are you currently wearing?
A lightpink sandstyle with dark pink checkers printed over it.