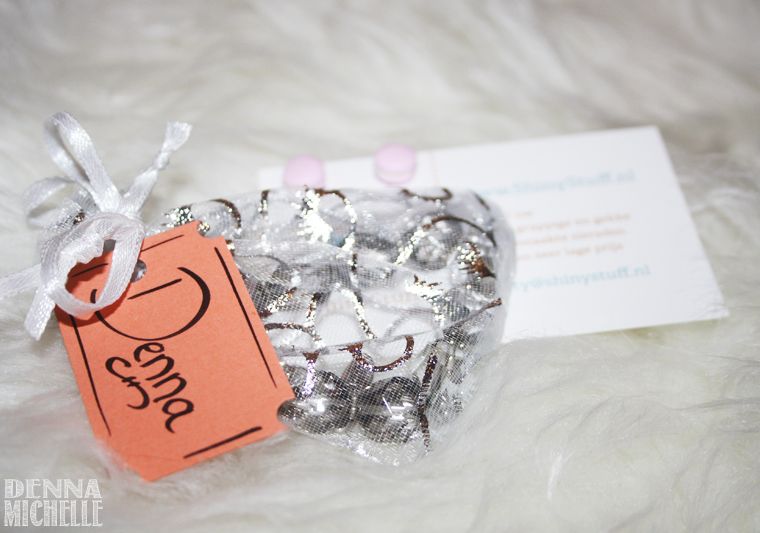 Unique and funny handmade jewelry for a cheap price.
Recently I was contacted by the owner of
Shiny Stuff
if I wanted to receive some jewelry to review. I took a look round her site and fell in love with the collection. She sells a large variety of handmade jewelry that would fit a lot of people. I received two things that I will show you if you click the read more button.
Shipping
I have to start with saying that the packaging was lush. The items came in a sturdy cardboard box with my name on it and a lovely heart sticker. The inside of the box was padded with bubble wrap so everything came in one piece, I think this is really great because everything is handmade and a tad more fragile. The two items came in separate packages, the bracelet had a lovely giftbag with my name on it and the earrings came on a card in a little green envelope. So really props for great packaging, I would think it would be great to order something from
ShinyStuff
as Christmas gift.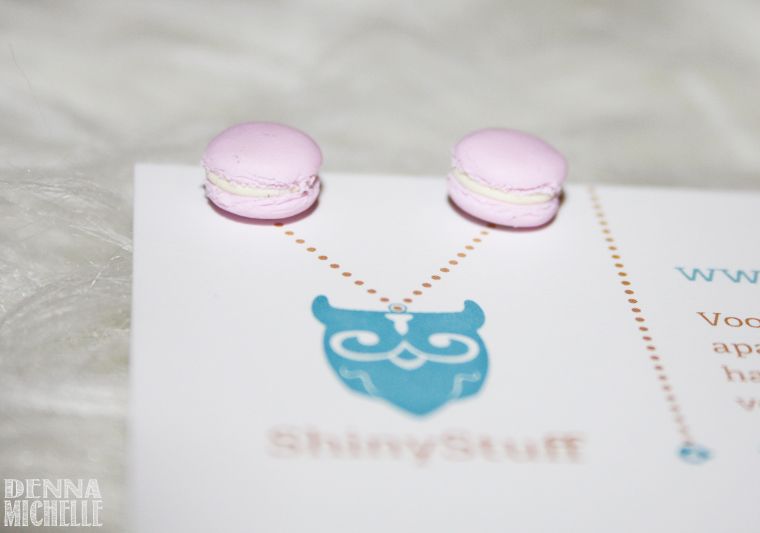 The earrings
The earrings I picked where these little pink macrons
Here is a direct link to them.
These are €3.95 and also come in
blue
and
hanging version
in both colors
They are light pink with a broken white filling. I personally think for such small earrings they have great details. They would look good with many outfits and will make people look twice at your ears.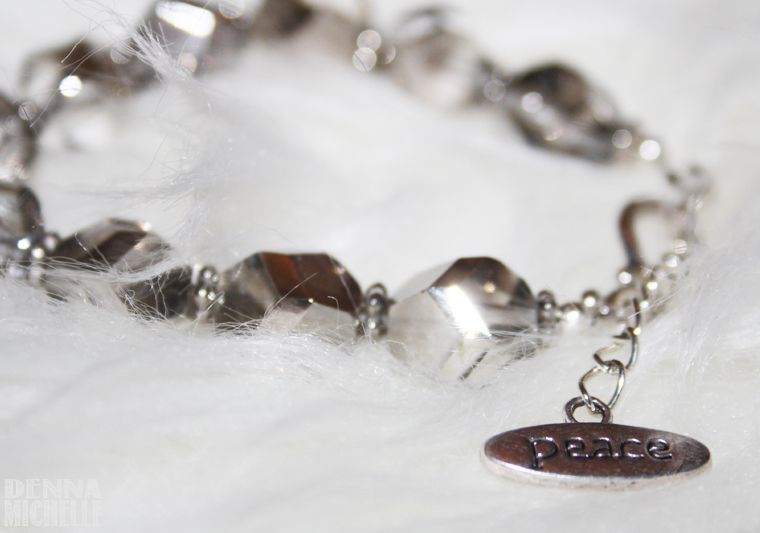 Bracelet
I think this bracelet is amazing! ShinyStuff sells a lot of these bracelets in different colors with different charms.
You can view them all here
. The faceted bracelets all cost €6.95 and can be worn by a lot of sizes thanks to the hook closure. Also these bracelets are suited for people with tiny wrists. This bracelet is really perfect for arm parties. My silver version would look stunning with some bright blue bracelets and silver jewelry. It is something that can be worn with many outfits. Especially holiday outfits, this bracelet really catches the light what is a real big plus. It is slightly hard to get on the photo because of the many facets.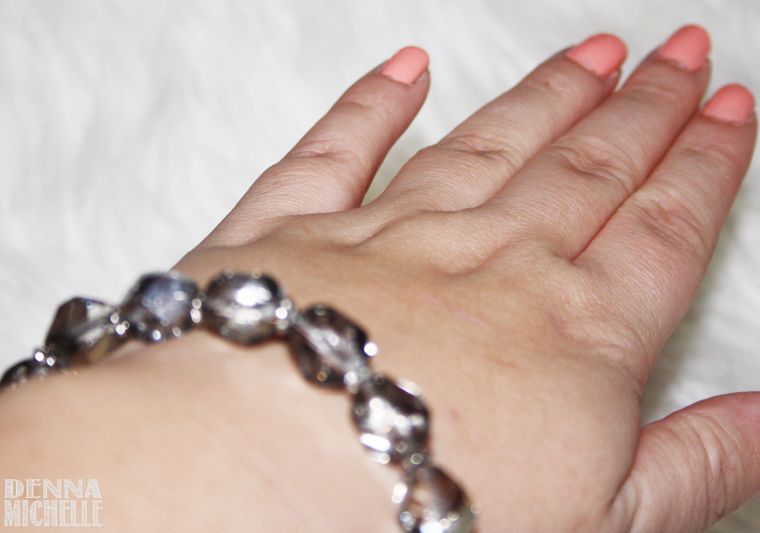 The nail polish I am wearing is by Barry M a review will follow soon.
I am really happy with both things, I think the earrings are really cute and the bracelet is stunning.