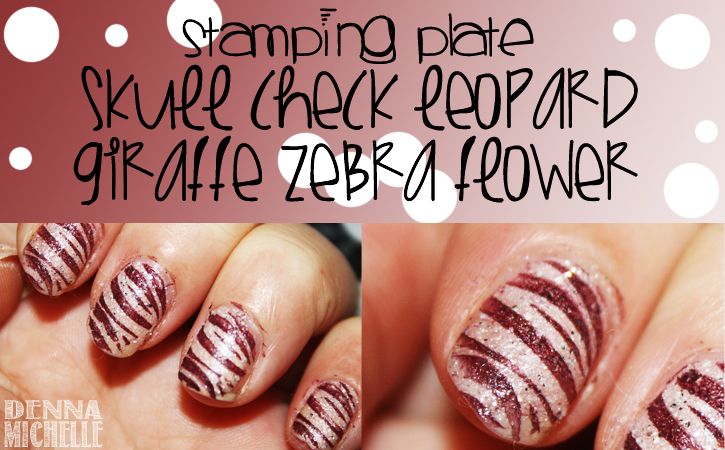 Stamping plate Skull Check Leopard Giraffe Zebra Flower
A few days ago I got a new stamping plate from KKcenterHK and I was so eager to try it out I ripped open the package and went to work. The stamping plate features a checkered pattern but also leopard, giraffe, zebra and small flowers. I am really excited to show you the results. So please read more.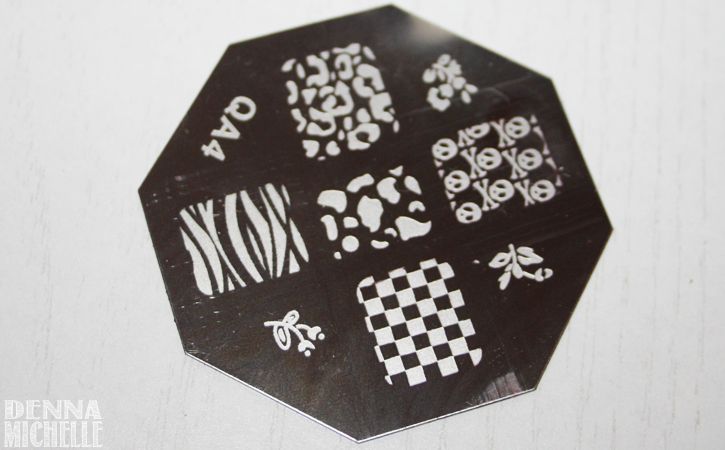 The plate
As you can see, I first used the plate and then took pictures. I was to excited to use this one so I could not wait.
You can get the plate here
and it is only $4.55 with free shipping. They have even more plates that you can check
here
. The plate came in an
separate
little blue bag and had a blue foil over the plate to keep it from getting scratches. I picked this one because it has a lot of nice patterns. I could see these being used in a lot of ways with a lot of different colors. For this review I used the Essence sandstyle polish called Hey Nude and Catrice Vino Tinto. Also you will need a stamper and scraper if do not already own those this set I would advice.
Zebra and checkers
I decided to try out the zebra and the checkered pattern. The other patterns will
appear in the future in a nail of the day. If you really want to see a pattern do leave me a message with what pattern and in what colors you want to see it.
As I said I tried out two patterns. I first started with the checkers, it is a small pattern with a lot of boxes. I really debated if it would transfer right or would just end up like a blob. As you can see in the pictures it
transferred
brilliantly. A problem with some stamping plates is that the pattern is put in to shallow and you scrape away all the polish but this one is just perfect. Also a small note, the plate is enough to cover the width of your nails and will be usable for longer nails.
I also tried the zebra, what is slowly
becoming
a favorite of mine. It looks really nice in a lot of colors. It is a very stylized pattern that really catches attention. It sort of reminds me of candy canes for Christmas. It is also like the checkers a really detailed pattern and stands out. I already
received
a lot of complements on this one. I also use that image as starter image for this article. I really adore the effect it gives.