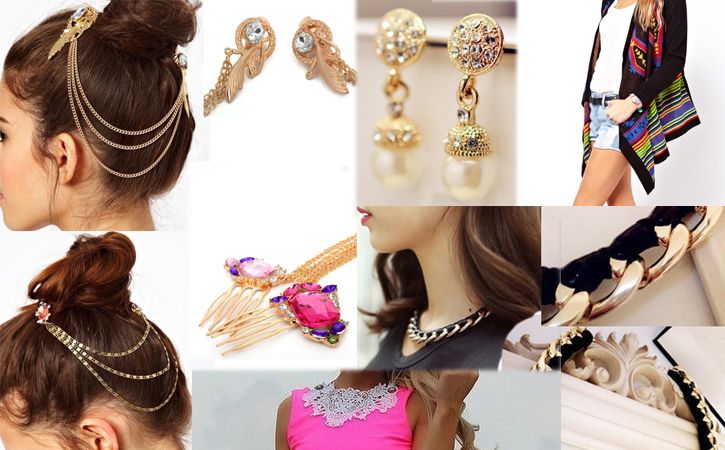 Ebay Basket
Recently I filled up my wishlist with a lot of nice jewelry. Some things I directly bought and some things that are still on my maybe list. I wanted to show you guys some of the most pretty things on my wishlist. To cut things short, read more for links and prices.
These two
Hairchains
are lovely for parties and holidays. It is really something that can spruce up your festive hair First one above is $2.79 and the below one is $2.39.
This seller here
has a lot of different styles but these two stood out to me and I tossed them in my little virtual basket without looking back.
These earrings
are a tad more fancy then I would normally go for. They feature a pearl that can easy make you seem older but the playful design makes it fit any age. These are $3.49
This
Aztec vest
is something that I really love and that I would adore putting in my collection. The colors are bright and fun without being tacky and clownish. The draped effect would flatter a lot of body shapes, me personally...I have a belly and I learned that draping a vest over it instantly makes me seem slimmer. This vest is $25.99 what is expensive by eBay standers but you get something original back for it.
While I normally live by "Go big or go home" I do think this
black and gold chain
is a stunner. It might not be as big as I want but it would be perfect for the festive season that is coming. It would fit seamless with a little black dress or be a subtle hint with a bright colored showstopper. Also this necklace is only $3.99
Next up is a
lace necklace
that fits go big or go home. I showed the white version on a neon dress but
this seller
also sells this necklace in neon. Perfect to glam up a nice little black dress.