70 Metallic Pomegranate
I wrote 4 times about the color tattoo. But recently I got a new one and I wanted to showcase the color. The information provided in this article is the same as in the other articles because the pricing and quality is all the same I just copied and pasted it. So read more for 70 metallic pomegranate, a stunning dark red/ maroon shade.
The Bare Basics
24 hour color tattoo
has been in stores for a while now So the first thing I do is check the packaging. I have to admit that I am a big fan of great packages and think that is 50% of why I should buy a product. The package is half glass and half plastic, I do like the glass part because it makes it feel more expensive and I prefer a heavier product. The thing that surprised me was that the text is a simple clear sticker with lettering, I admit simple thing that I am tough that it was engraved into the glass. It looks really good on any vanity table and I can see how collecting these can be fun. And it surely is because this is number 5 and I am planning to buy many more. But for now I am satisfied with the color.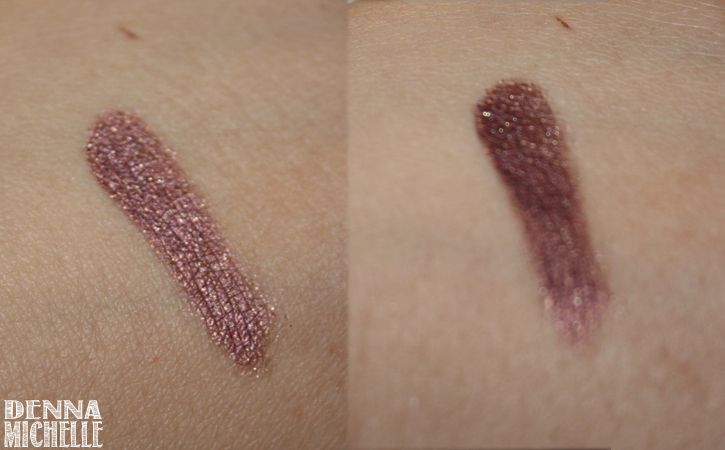 The color
The color might look a tad bold at first but it can be used in a very subtle way. Above in the swatch I applied it thick and below I just added it thin. It can be used as an allover color as I did below but I did use it a lot as crease color paired with a pink shadow. I also think this can be used as a great dark smokey look during the holidays!
Would you dark red or is it a tad to much?