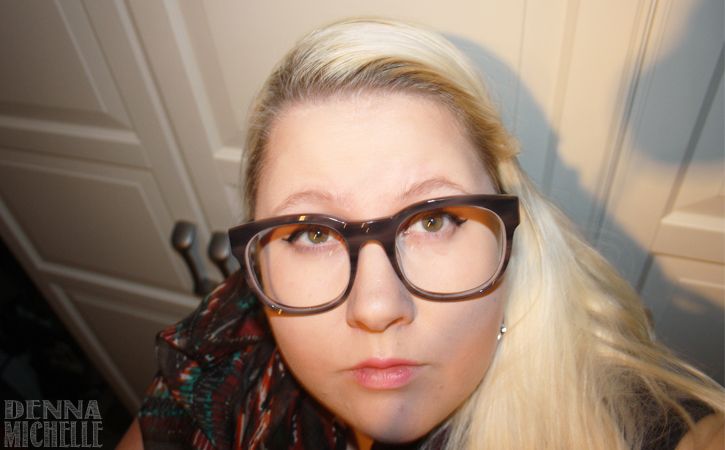 My new amazing glasses!
As some of you might have seen on instagram
@DennaMichelle
. I got a pair of new glasses and I am really happy with them. You know that glasses can really get expensive if you are searching for good quality yet
Classicspecs
has found a way to only ask $89 for a pair of glasses that are anti-reflective coated also have I mentioned they give part of it to the charity New Eyes for the Needy assists children,the working poor, and the elderly in all parts of the United States. With the help of New Eyes, children can learn properly, adults can find employment, and the elderly can continue to live their lives safely. Also did I mention they have free shipping? Do read more for a review and more pictures of my new glasses
Packaging.
When I received this package I was really excited to open it and see the glasses in real life. The site does have the option to try on the glasses with your own picture but it always seems like a surprise when you get your package. My glasses came in a sturdy white card box box and inside that box was an other box. The above box is made of sturdy cardboard and has the logo pressed into it, also it has stripes all over. All in all it looks really expensive. I expected my glasses to be inside this box but inside this box was an other box.
Or should I say glasses case. The above shows that case. It is a matte black case with again the logo pressed into it and the inside is fully lined with a velvet like material in a blue shade. This little box closes with a magnet making it also feel very luxe. Inside where my glasses and a little drawstring bag.
My glasses
I picked the
PO boy in Greyhound
this is the biggest glasses
Classicspecs
sells. The color of these glasses are a mix of grays and blacks in an unique pattern. These glasses also come in two other colors like most of the glasses do. They have a large collection of glasses
for women
and
men
. I really wanted a pair that would make a statement and I happy to say that I got it.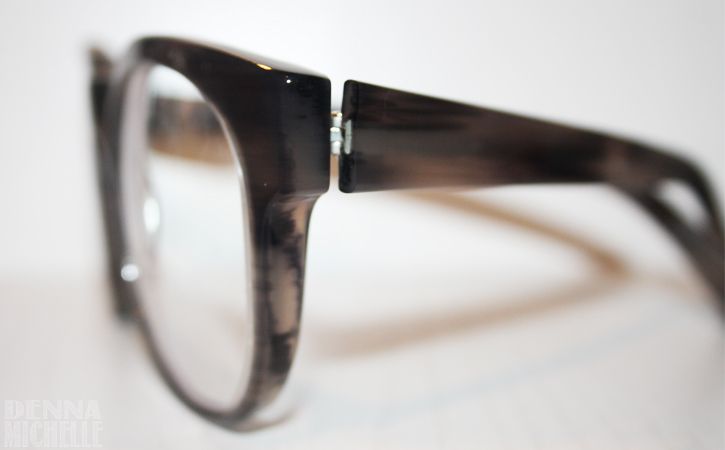 Quality wise they are up to par with my designer glasses and if I did not know better I would have said these seem more expensive then they are. The prescription is perfect and they have very clear glasses. One thing I always check with glasses is if they fold up good and are not to flimsy or tight. These are perfect, you do not need to use force to fold them but they also keep shape.
I am really happy with these glasses and if you are needing a pair of new glasses I would advice checking out Classicspecs you will not be disapointed