I always tought flamingos where pink and peach was peach....
So recently I ordered 3 things from Asos, they all had peach in the name but I was wrong to imply all items where peach colored. So today I am going to tell you about my first BarryM lipstick, do read more for swatches and more pictures!
Where did the peach flamingo go?
I find it strange that the lipstick itself features a number instead but ASOS feature
s a name that you can see here. These lipsticks are said to be u

ltra Moisturising Lip Paints that would leave smooth long lasting finish. The lipstick itself is a bright pink package that somehow is very small, this is really the most small lipstick I own. It is a bit shorter then the maybelline baby lips. But I do think that is a plus, I found this to be perfect to have in my little clutch bag.
The lipstick
I am not sure if I love this lipstick, as I said the shade was nothing like peach but more red as you can see in the pictures.
Peach Flamingo
is a nice shade of red to me, it seems very matte when worn what is a big plus to me. And it stays on for a decent time. I am not sure how moisturizing this is, I personally did not feel like my lips where more moist but it also did not dry out.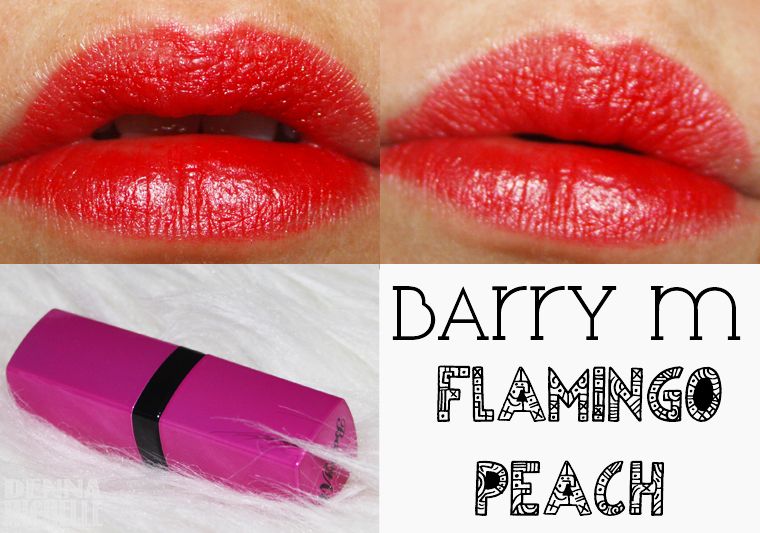 I do think it is a decent lipstick, only a complete different shade then the name implies. You can get it here