Kakao for the dry skin
Recently I went to Germany and hauled some nice beauty stuff, I also picked up the body butter that you see above. I did not have the option to sniff this one because the butter was covered with foil for hygienic, but I decided one can never go wrong with chocolate. So do read more...
The basics
I picked this up at DM for only €2.45 and it holds 200 ml. The package really reminds me of the bodyshop and there bodybutters. This butter is ph-natural and dermatological tested. It is 20% sheabutter and soft to the skin, it is also said to have kakoabutter.
The package
The package as I said before really reminds me of the bodyshop. It is a nice screw off lid that is very easy to open and close. The lid itself is bright pink and the bottom is light pink. I think this is a lovely combination of colors and really fits with the chocolate and love inspired package. The butter itself is white, while I expected it to be dark brown.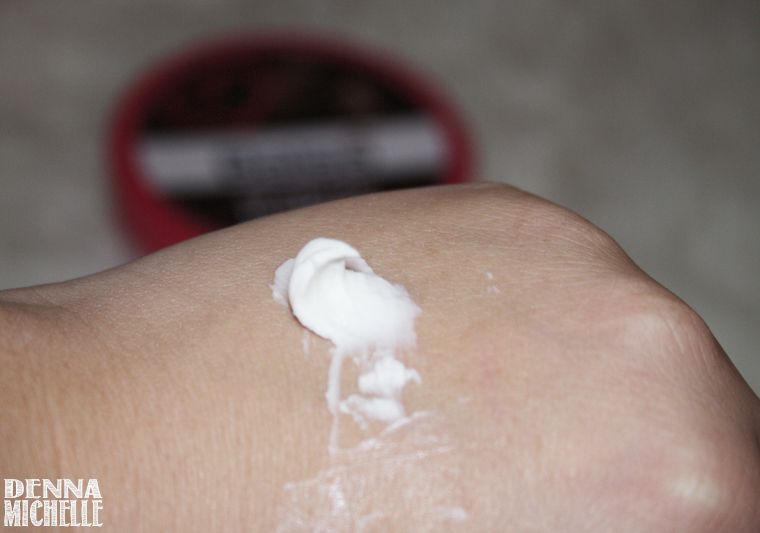 The smell and feel
The smell is amazing! I am pretty sure it will make many people drool and slightly get them hungry. Or should I say in the mood for chocolate. It smells good enough to eat. The butter itself is very sturdy and rich, it really is perfect for dry skin and seems to make it softer and less dry. I tend to use this butter on my elbows and knees because those get dry really fast and I have seen improvement since I started to use this product. It is also very spare in use, I just need a tiny bit to get a full leg rubbed in with this and I can see myself using this for a rather long time.
This product sparked my interest in body butters from Balea, I will be soon trying out other scents to see if they match this product quality wise. It is perfect for these cold winter days.