Lovely Cartoon style bags
I had the honor to work with
swagybags
[English site] or
Swagytassen
[Dutch site] Swagy is a new and innovative line of 2d bags with a cartoonish twist ! The "Swagy" bags are all about being unique,fun,and most importantly – standing out from the crowd! While the rest of the world is busy developing new 3d products and technologies at Swagy they decided to go in the opposite direction. To read more and to see more pictures do read more...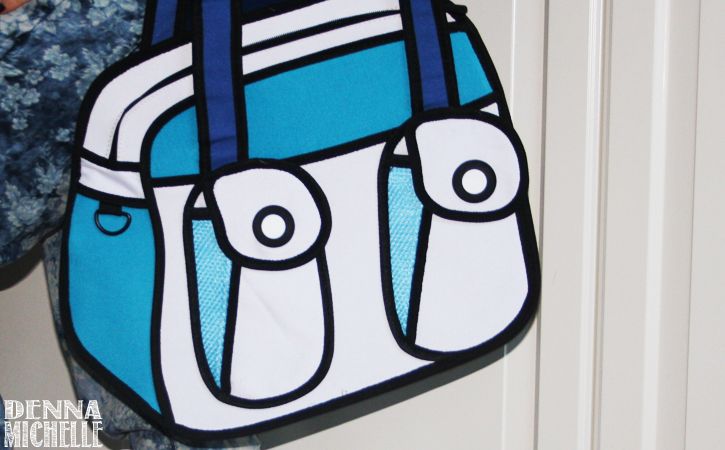 Flat?
These bags look flat and almost digitally drawn into the picture but they actually are spacier then expected thanks to the zipper on the bottom off the bag. When I saw the pictures online
at their site
I wondered what these where made off. They are made off the
highest quality cotton blended canvas. This ensures the long durability and immense enjoyment expected from top of the line designs. These bags are also fully water proof what is a big thumbs up for me because the weather where I live is kind of tricky. These bags are currently on sale from €14.90 till €34.90. The bag I am showing you gals is currently €24.90
and you can view it here
The details
It is rather detailed for a bag that looks 2D. It features to straps and two pockets in the front. The back is black and quilted with a small zipped pocket. It also has a little black tab on the side where you can hang a key chain on. All in all it is a sturdy and cute bag. It is bright and vibrant and will make people stop to look at it.
I think this is perfect to give as a gift or to get for yourself.
So what do you think, loving the 2D or rather stick with 3D?