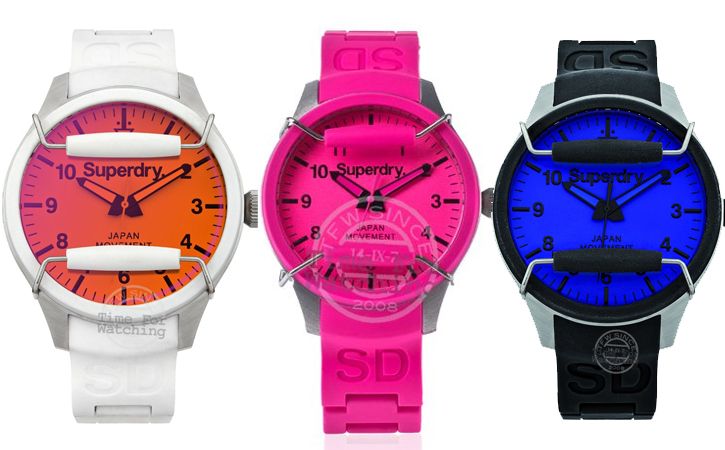 Time for watching, Superdry watches
With December on its way I slowly start orientating on gifts, gifts that I want to give and gifts that I want to get. Today I am going to show you something that fall on my 'love to get' but also 'love to give' list. I think watches are really nice gifts and recently I discovered a brand I had not heard about yet, Superdry. And 3 watch in particular caught my eye. For pricing and links do read more.
Let me start with my favorite and the one that is going on my wishlist the
white with a pink orange gradient
. It can be worn with and without the bumpers. I personally would wear it without the bumpers so it show the gradient even more. I think this is the first time I saw a watch with a gradient face and I must say, I love it! This watch is €79 and for that price you get a steel watch with silicone band. I have not yet seen these in real life but in the picture it looks sturdy.
Next is one I would also like to get
The scuba Midi in bright pink.
I know this might be to much for some people but this is the perfect statement watch. I could see this being paired with white bracelets and an all black outfit. This one is also a steel watch with a silicone band and also features the option to wear it with or without the bumpers. This one is a smidge cheaper then the previous one at €69
And last but not least
the scuba pop
this one cost the same as the pink watch and also has the same features as the other two. I think this would be the perfect gift for my dad. It is sporty and young and still have a bright pop of color without being overpowering.
What is your favorite shade/style Superdry watch, leave me a comment with what is your favorite!