202 Impulsive Fuchsia
This lipstick I am going to show you all today has a story. A while ago I saw an add with this lipstick in one of the magazines that I love to read. I directly fell in love with the lipstick and I had to buy it, but it somehow slipped my mind till I walked into a store that was having a sale on perfume and make-up. I wandered round the store and even passed up a chanel nailpolish for 50% off when I saw this lipstick. I skipped over and searched to find the perfect shade. I ended up buying 'impulsively' the shade impulsive fuchsia.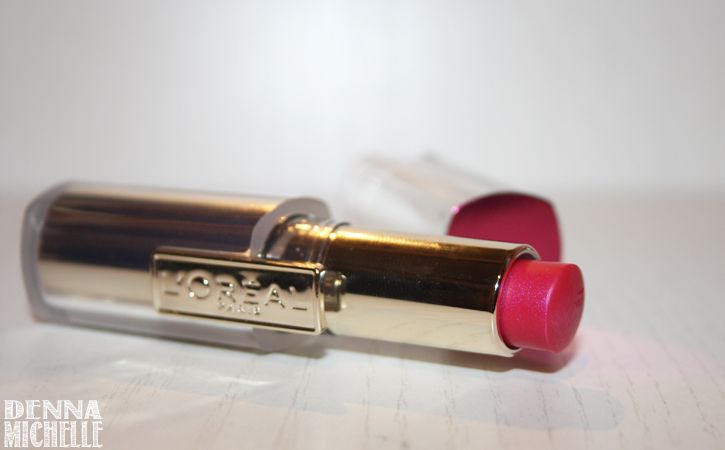 My first L'Oreal lipstick
I never had a L'Oreal lipstick before because they are a tad expensive for my student spending. I think this is classed a mid prized brand/ The lipstick originally goes for €15.25 but was marked down at 50% discount. So I was really happy to get this one that such a cheap price. I always link buying lipsticks to events that justify me buying it, that day I got back my first test score at my new school and I got a very decent 6.3 while I did very little studying for that test. So I told myself I could buy this lipstick as motivation to try harder next time.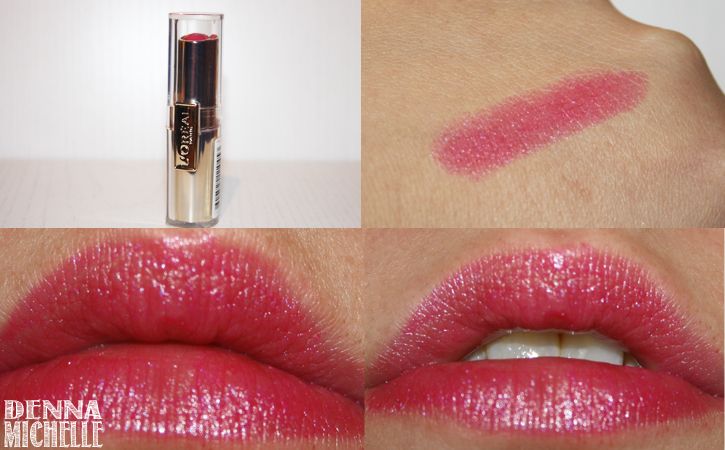 Design and color
The lipstick design is really stunning, it oozes expensive. The package is a combination of clear plastic and silver. It features the logo in the middle what I think is a really nice touch. The cap has the color of the lipstick on it what makes it easy to find in the stash of lipsticks and on the other side it has a sticker telling you the shade and number. The lipstick itself is a dream to put on, it slides over your lips and does not dry them out. It is a very wearable shade that will suit many people.
What do you think about this shade, is it something you will wear or would you rather go for a different shade. Leave me a comment!