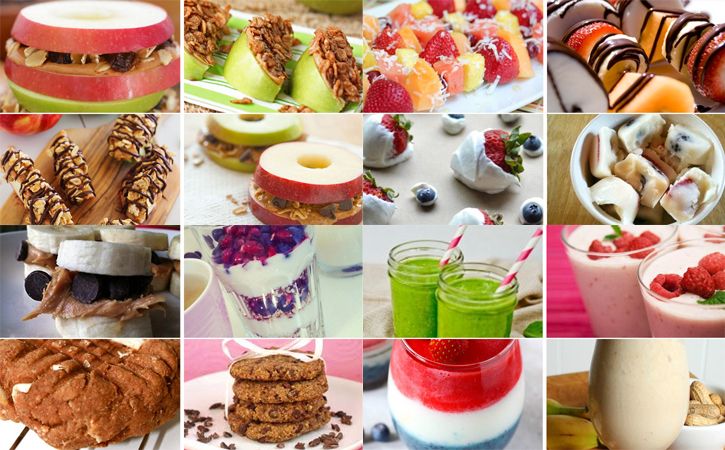 Get your snack on
I think healthy snacks are hard for some people because there are so many options but when you start to think you normally end up with the usual "Fruit of Veggies" so today I collected some healthy inspiration when you need a little snack. Do read more to see a lot of inspiration, recipes and eye candy.
Apple and peanut-butter.
The combination of apple and peanut butter is a killer and powerhouse. Peanut butter is loaded with healthy fats and apple is one damn healthy piece of fruit. I found 4 recipes that combine the above combination but also add a little extra, from left to right.
Apple, Peanut butter and Granola
this is one of the most easy things to do, just slice the apple and add the p.butter and granola. It is easy to do and if you make this 'sandwich style' you can take it with you to school or work. The next one is with
Toasted Whole Wheat Berry Flakes & Flaxseed
it used the peanut butter as glue and makes it a crunchy snack. I can see this being taken with you to school or work also.
Chocolate-Peanut Butter Granola Apple Bites
combine with chocolate making it more a 'snack' this might be a tad harder to make but it looks great during a party. And the last one
Apple Sandwiches
is similar to the others, it is sandwich style with chocolate added. Really nice!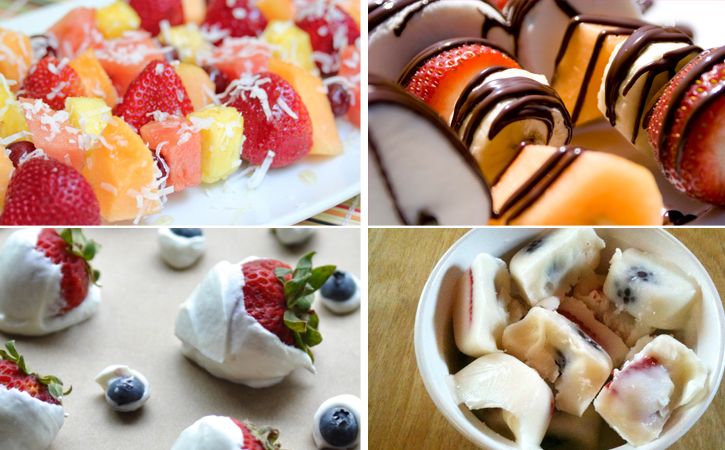 Fruit snacks
A mix of things
The first one
features a mix of the apple peanut butter but uses banana instead of apple. I think this is a really great high energy snack.
The second one
features yogurt, fibers and fruit in a nice fancy looking snack. I think it looks really nice and the layering can be worked to taste. I think a mix with only fruits and yogurt would also be great!
Cinnamon Coconut Protein Cookies
these are surely on my list to make someday. These sound so tasty and are really healthy. And last but not least
some healthy chocolate chip cookies
These actually sound easy to make and sound really tasty.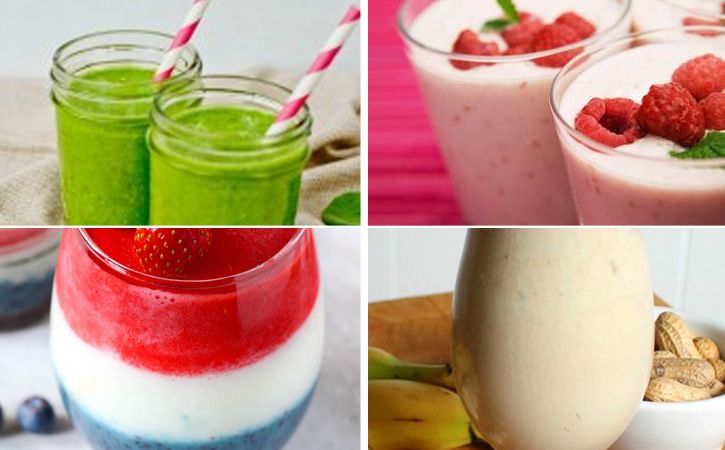 Smoothies
I did find some nice smoothies that I wanted to share. Lets start with a
green smoothie
, the least tasty looking smoothie but so healthy. The one above has cucumber, lemon, celery, spinach, apple and banana. It does sound like a tasty combination.
The triple berry frozen smoothie
has to be my favorite, the color the look and the ingredients all are amazing. Katrina really did a great job making this smoothie and the recipe is really easy to follow.
The last one
has kind of a mucky color but the ingredients are lush. It features Banana, Vanilla & Peanut Butter
So I do hope you found some inspiration with this blogpost. Leave me a comment telling me what is your favorite of these recipes.