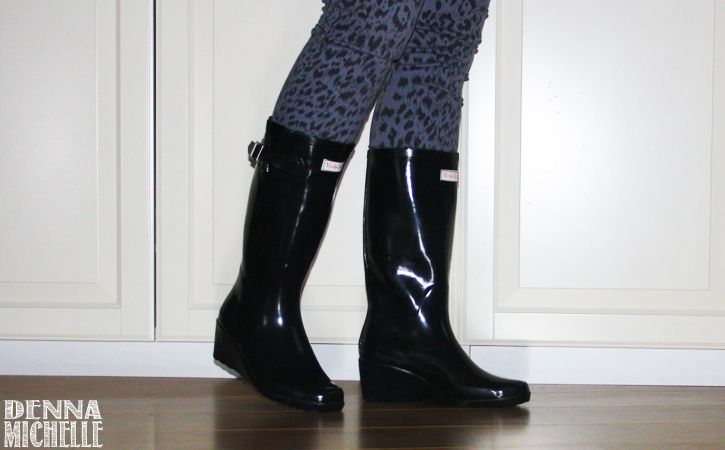 And some lovely Wedge Welly Rainboots
The summer is long gone and the days are getting colder and wetter. I have been preparing for that weather for some time now but I recently noticed that I did not have a pair of rainboots in my collection. For a girl who owns over a 100 pair of shoes that needed to change. It took some time to find the perfect pair of rainboots and thanks to
FashionBootz
I found a pair of fashion forward rainboots.
About FashionBootz
I think fashionbootz is the perfect site if you are looking for a pair of nice rainboots or festival boots. If you are like me and in need of some fashion forward rainboots I would advice checking out the site
here
. With
short,
cowboy
,
trendy,
heeled,
and
snow-boots
they have everything. So it is not hard to guess I took ages finding a pair to buy because I wanted to buy them all. In the end I got a pair of black wedged boots because they look wonderful with everything.
My boots
My boots are by
wedge welly
a brand I did not know before. They have four different styles all with a wedged heel as the name implies. What I adore is that the wedge is not massive what makes it still appropriate to use in rainy weather. The boot itself is called
Be Feminine
in shiny black, the picture can not capture how nice these look in real life because they are really glossy and lined for warmth. They came in a big box and where both in a separate dust bag. So really props for packaging these boots because they really felt like a nice gift. All in all I have to conclude that these are sturdy and high quality.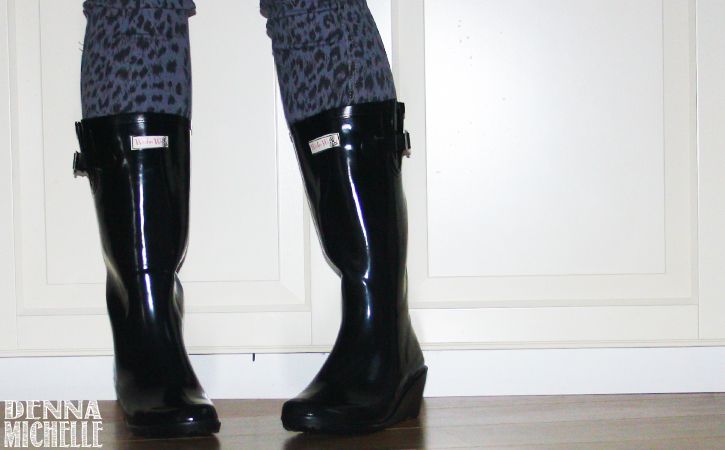 The wear
The last few weeks it did not rain where I live so I had no opportunity to wear these out in the rain. I did walk round the house and outside with these to get a feeling how they walk. I got these in size 40 what is my normal shoe size, these can be worn with slightly thicker socks making them perfect for cold rainy days. The thing I note when looking at boots is that they fit like a glove. I normally have trouble with the upper part of my foot and my 'trained' lower legs. Surprisingly enough I have no trouble getting these on and off, they are a tad wider then normal rainboots I tried in stores making me love them even more. I can easily stuff my thick jeans into them and still walk around without feeling anything.
Also for those colder days you might also need some gloves. Sister company
Fashionglovez
has a large selection of gloves. My favorite being these
stunning leather gloves
and
pink gloves
I do think these are really great rain boots that look better thanks to the nice details and wedge heel. I would advice these to girls still looking for a pair of rain boots.
So what are you wearing these rainy days?