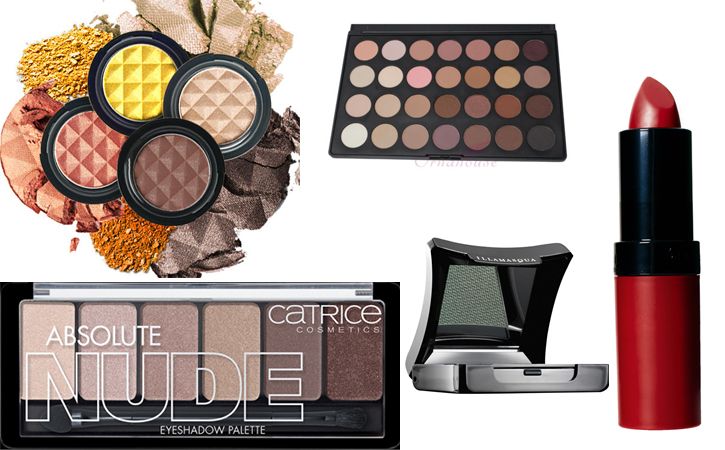 Brown, dark red and dark green.
Just a few days ago I was going trough my stash and deciding what make-up I still wanted for fall. I noticed a few things where missing in my stash and I went to search online for those things. You can see above a collage of what is currently on my fall beauty wishlist. Is something of this also on your wishlist or do you want more information, do click the below button to read more.
Lioele eyeshadow
I had to google this brand because I did not hear about this before. But the swatches I found had me sold, these are very pigmented and look really nice. Also the brown shades are stunning and they even have a dark red one.
This
Nude eyeshadow pallette
is from eBay and is currently only $10 what is a steal for 28 shades of nude eye shadow. I think this could be a daily essential.
I did not list a link for the catrice nude pallet because you can not buy this online. Still this is a great thing to have in your bag for daily use. I just had to include this on my wishlist.
This Illamasqua eyeliner
is stunning, the dark green is just lush and screams fall! Also I will let you in on a little secret...it is currently on sale at ASOS. Just click the link
here
. I heard a lot of good things about this brand and the packaging is amazing.
This Kate matte Lipstick
from Rimmel London
is the perfect dark red. I am pretty sure I expressed my love for dark red as fall color a lot in my moodboard article and I do think this lipstick really fits the brief.