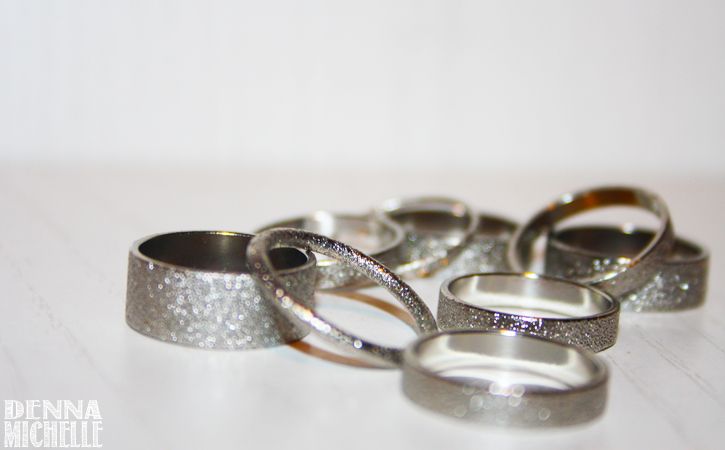 Silver frosted
Recently I got a new package from eBay. Excited as I was I ripped it open and I was pleasantly surprised with the rings. I was not planning to show this in a blog post but I decided to share it because they exceeded my expectations. So do read more for more pictures and a link to the eBay listing.
Rings rings and knuckle rings
I got this set for only $5.99
at this listing
but sadly enough they only have gold at the moment. I do think the gold also looks really nice especially for Christmas, I can see this being worn with a little black dress. The thing I adore from this set is that it has 11 rings for one small price. These rings come in different sizes and different widths. So you can mix and match, you can got simple with one or two rings but also layer more then one ring on every finger. Below how I am wearing these. My normal finger size is an European 18 and most rings fit me. The more width ones are smaller while the thing ones fit like a normal ring.
I think this is a cute set, what do you think leave me a message awsnering the question if you would wear this set!