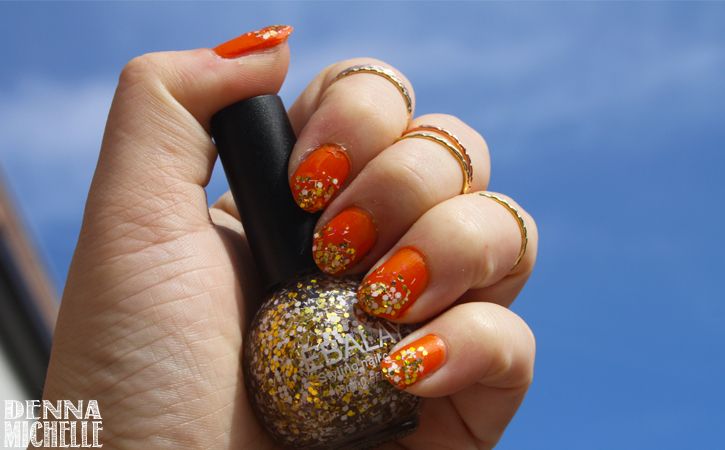 Baby Purple Shiny Glitter & Nobility Gold Shiny Glitter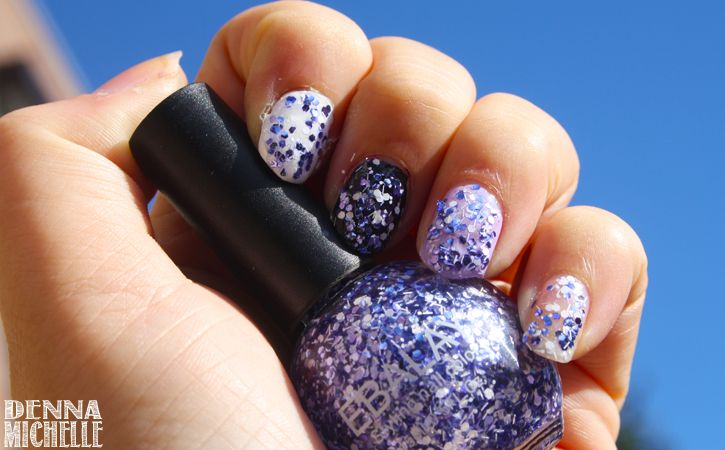 Etos Longlasting - P2 Color Victim 210 Eternal - P2 Volume Gloss 030 Sweet Darling
Here is baby purple swatched over a white, black and lightpurple polish. Also on the right pinky I just put it on a nude nail. To be honest I prefer this over the black because it shows all the different kinds of shades in the polish. On the white polish the white glitters disappear and same goes for the lavender shade.
Etos Longlasting - P2 Color Victim 210 Eternal - Catrice Cucuba
Here I used the same white and black shade but picked an orange to layer it over on the ring finger. I actually really like this one on the black and white. I think the white one would be really lovely as a accent nail and then an all white manicure.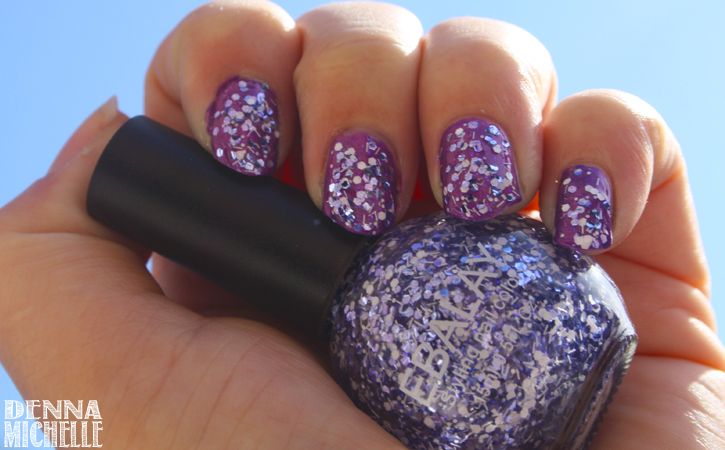 Catrice 800 Heavy Metallilac
I decided to try this shade over a dark purple. I think this is my favorite combination of the topcoat. All shades can be seen and it really looks nice.
Catrice Limited edition Upperwildside
And last but not least, the way I prefer to wear this polish. As an accent only on the tips to create a sort of ombre look. I think it looks really neat and creates a lovely effect.
All in all I am really happy with these polishes, they are $7.82 a piece what I think is a decent price, I normally pay the same amount for a catrice polish but this one is even bigger with 15ml opposed to catrice that has 10ml. here you can see all EBALAY polishes. They have a lot of different colors.