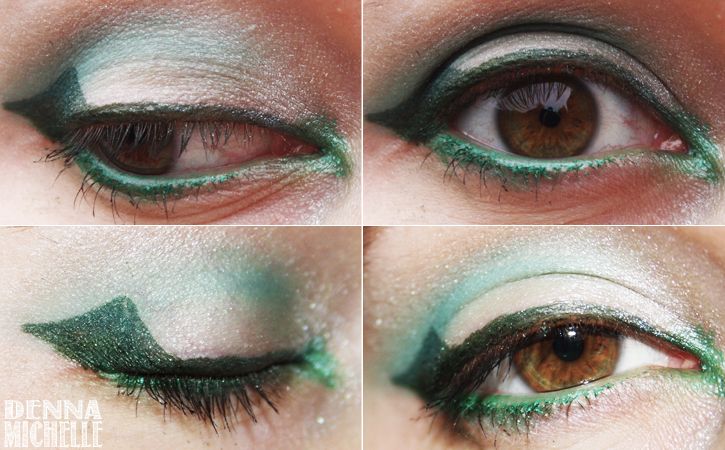 Mean and green?
To be honest, here in Holland we do not celebrate Halloween but still I wanted to try my hand at some Halloween make-up. I debated what I would be if we celebrated and somehow I got stuck on green and something wicked. It could be a witch, the sin envy or some kind of reptile. To be honest I have no clue but I loved how this looked. I think this is a style that you can use with many costumes and is rather low level. Do read more to see a detailed explanation and to hear what I used.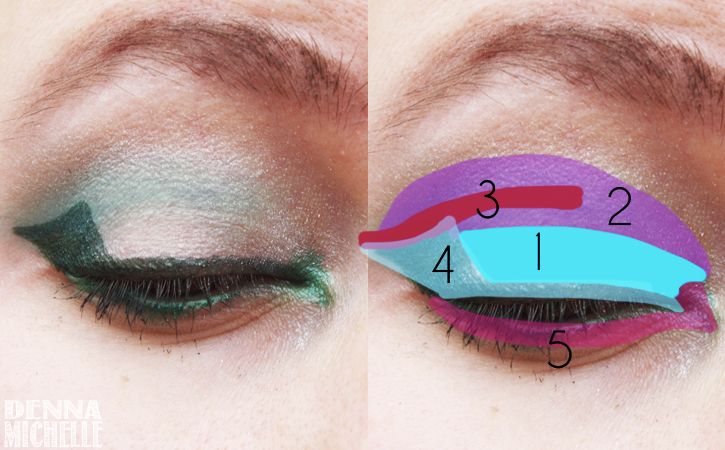 What I did
I used the
Essence stay no mater what
pencil in whipped white frosting on my moving eyelid. I marked the area I colored with a one. I picked white because I knew I wanted to create a cut crease and add some dept. Then I went for a light green shadow from my 88 palette that I got from eBay
here is a link to that
. And then I used a darker green from the same palette to create cut crease and I blended that out. All very simple but it gives a nice effect. Then I went for the eyeliner. I set a normal tight line and later drew out a box that I colored. I used a dark green eyeliner from P2
From this line but in green
. And to end it all I colored my waterline with
these buy in coins
pencils. Also I added a layer of mascara and 'dirtied' up my eyebrows.
What do you think?