Healthy food!
Let me start with saying sorry that I skipped Fit Friday a few times. But today I am back with a fit friday. Some know this but I am currently going back to school and school is amazing! To survive school on a healthy note I try to take healthy food with me. I normally do not buy food at the station or at school because they normally do not have healthy options. So today a post with a lot of inspiration what you can take with you to school!
Water
Not really food but I wanted to start with this because "Water is important" I always take a bottle with me to keep hydrated. I know a lot of people buy caned soft drinks but I would advice taking a water with you. There are many things you can use to take water with you. I personally use the Marie Stella Maris bottle you see on the right. M.S.M donates a few cents a bottle so you are also doing a good thing. I re-buy every once in a while and refill it every morning and during the day. But there also other options like the bobbles on the top and the Victoria Secret bottles with "I love pink" I would love to own one of these but sadly enough they are really hard to get in Holland.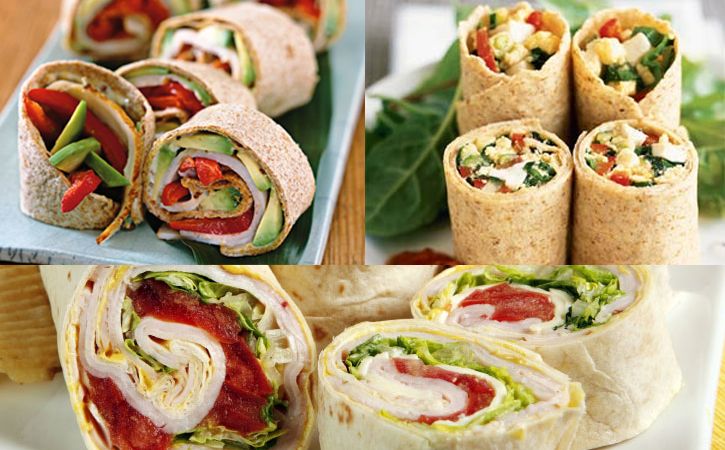 Wraps
You might think that wraps are horrible to take with you to school but I recently put that to the test. I noticed a few things, you can use a toothpick to keep it from rolling out of shape and cutting it in bite sized bits is perfect so you will not have everything falling out. In a lunchbox it keeps neat and it tastes great. Using whole grain wraps is an healthy option opposed to bread. You can fill it up with everything as above but also with a thin layer cottage cheese and some cucumber it is great and fresh!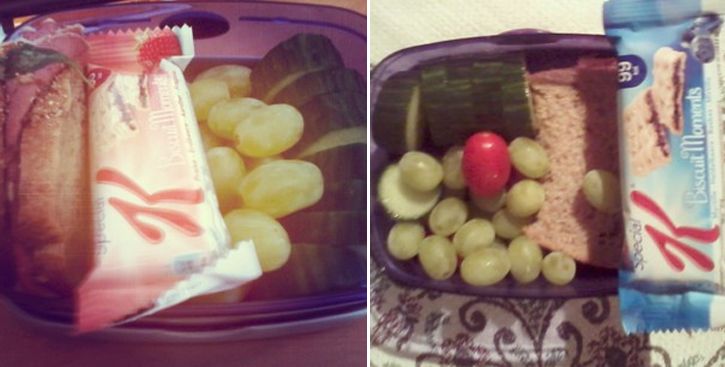 My own lunchbox
Above two pictures I
instagramed
recently at
DennaMichelle
. I want to keep instagramming my lunchboxes because I think it is a fun thing to share. As you can see both are very similar and this is for a 'slow' day. I have my piece of brown bread with left a mix of meat, salade and tomato and left I have cottage cheese and cucumber on it. Both boxes feature grapes and cucumber. The left one also has some tomato's added. Also both have a special K bar for those 'low energy' moments. The left one is with strawberry and the right one with chocolate.
And even more idea!
You can take so much with you from little bite sized fruits to bread packed with salads and more. I think we always go for the easy 'piece of bread with cheese' way while lunches could be more fun and more healthy.
So leave me a comment with what you like to take with you to school.