17 Only purple matters
Recently I decided to update my nail polish collection and buy more 'fall' colors. And as you can see the above polish is nowhere near a fall color, but when I saw it I needed to own it. It is an effect topper in pink and purple glitters and it promises a 3D glitter effect. Read more to hear what I think about this one?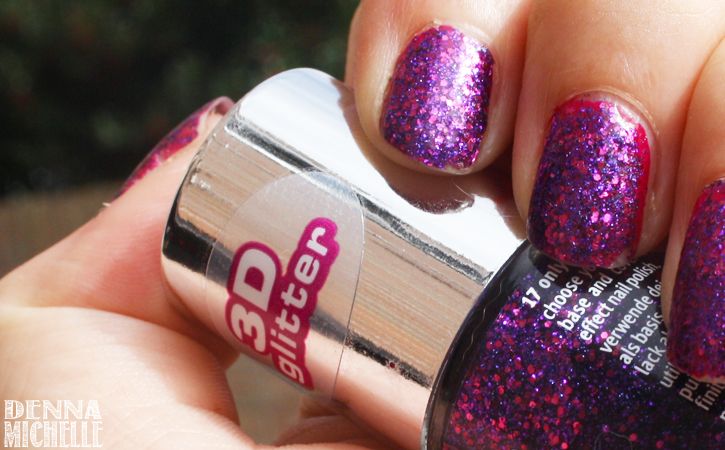 We are all mad here
Let me start with pointing out that this reminds me exactly of the Cheshire cat from Alice in Wonderland. It makes it not an everyday polish but a standout. I layered it over a bright pink polish in the pictures but to be honest with 2 coats you have a complete coverage so no need for a base color next time. Now the base color just stands out because glitter is hard to get neatly in the nails. or it is just for me, leave me a comment if you think it is easy to apply glitter polishes. Also I have one thing to really point out about this. The polish can not be worn without a topcoat. Somehow without a topcoat it 'scrapes' off and dents whenever you hit your nail against something. So I added a essence studio nails gell topcoat what also made the glitters more sparkly.
All in all I love this, but not without a topcoat. What do you think?