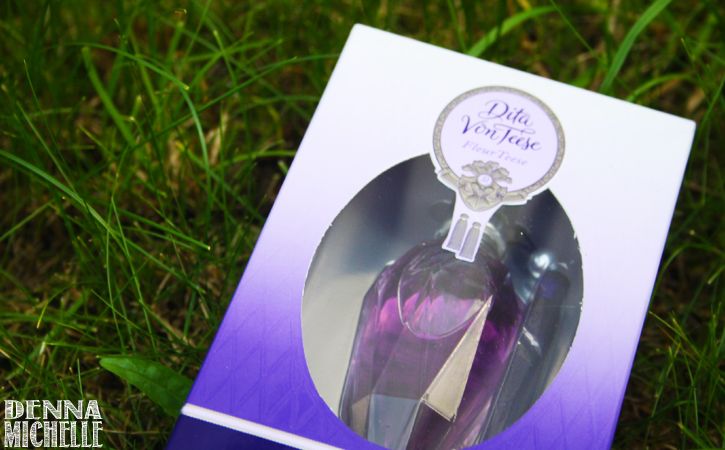 Fleur Teese
Let me start with raving about the fact that I think Dita is one of the most beautiful women. I do know that Dita has some scents for a while now but I do not buy a lot of perfume. But last week I walked into a German drugstore and the perfume was calling my name. I decided to get Fleur Teese, the purple version because the color called my name. She has more scents all featuring similar design bottles.
Von Teese
I payed round 10 euro for this bottle, I do not know the exact price since there was a discount at the moment. I picked the 20ml version over the 40ml version because I liked this bottle more, this one was far more unique to me. I might buy a bigger one next time because the scent is heavenly but I also debating on just collecting all the 20ml versions
The package
The packaging is really something I expected from Dita, beautiful and oozing with femininity. The package features a quilited design and my favorite feature is when you open the package that it says on the lid "Perfume sets the mood, and I am in the mood for romance" It is a nice touch. As I said before I think the bottle is stunning. It is fully made of glass that feels rather heavy and has beauty full facets. The back is flat so it can lay on your vanity table as a statement piece. The tassel is a beauty full dark purple, but beside fashion it also has a function. You need to take the tassel of to spray, so it works as an unique lid.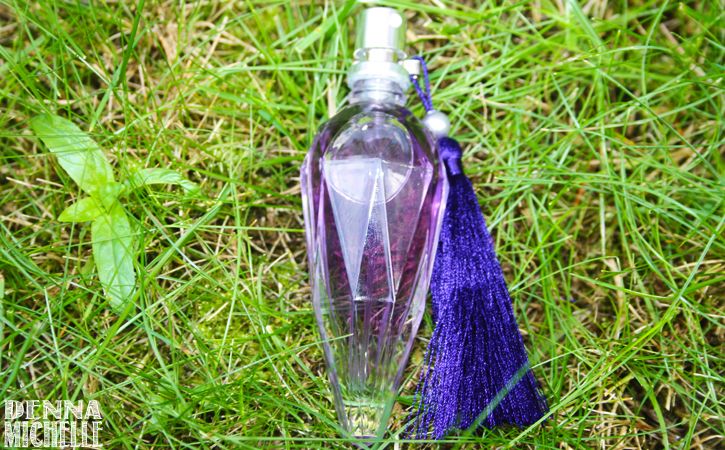 The scent
Top notes of Fleur Teese offer rich, creamy shades of Casablanca lily and Sambac jasmine refreshed with bergamot. The heart of the fragrance adds up to the floral opening with accords of elegant iris combined with lilac surrounded with soft and pleasant heliotrope notes. The creamy opening is enhanced with warm, deep notes of sandalwood in the base along with precious cedar and sensual musk.
I think it is a very unique scent, not something that I had in my collection yet. It is a scent that you really notice and remember. It is rich and flirty, floral but not like a field of flowers. I think the Lilac is very overpowering and the musky scent makes it really stand out.
I would advice you should take a sniff of this if you ever see it in stores because it will not disappoint.