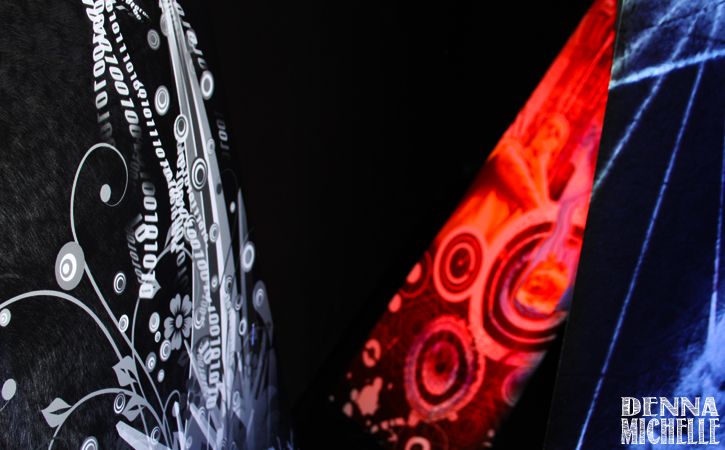 It has been a while since I did a currently, with vacation and such I had a lot of different articles to share. Still I want to pick up my currently. So today an update with what is up currently. Also is the above image not lush? I took it at Swarovski world, it was an amazing display of shapes and colors. But yeah, read more for my currently.
I am
Loving
instagram. You can follow me at
DennaMichelle
by the way. I am trying to post daily and trying to keep variation between all kind of things. You can see my face, my clothing, my cats and things I buy. At times I really have to hold myself down not to pull out my phone in public and scream "INSTAGRAM TIME!"
I am
listening
a lot to
Lady Gaga - Applause
. I mean the song is brilliant, it is catchy and the clip is amazing to look at. But I also adore, and do not shoot me for it,
Miley Cyrus - Wrecking Ball
. I think there is a little too much discussion about it. The music is amazing and the song is really catchy. The clip, I am not sure about it. She likes to swing naked on a wrecking ball but 'You know Miley, if you like it. GO FOR IT!" I think this is really an 'up' compared to her performance of
Blurred lines
. I mean the grinding and the tongue was really tasteless, the naked in the clip is more artistic.
I am
Envying Denise from Soft Ruches
I mean have you seen
her latest outfit
? I never paired pink and red myself because I was pretty sure that it would look clashing. But DAMN it looks amazing even with orange in the mix. If you have not checked out her blog out, go now! a
nd then come back to mine to finish reading this article?
I am
Watching
Face off
, there is a new season and they are currently on episode 5. The program is about special effects make-up and transforming people. It is kind of like top model only the contestants get the challenge to design a character to find a theme. It is amazing, I wished I could work like that. I mean: I am proud to be able to do a non-shaky eyeliner.
I am
Lusting
for a dark green nail polish. I think it is the ultimate fall nail polish shade but I have not found a brand that had a lovely shade. Actually I am leaning towards the P2 sand polish in dark green. Also a jacket with leather sleeves and a matte black fabric is high on my wishlist. But I am a bit iffy about buying more jackets seeing I want to loose some weight and hopefully I will dress in size.
And on that note. I am
losing
weight. Not sure what triggered that effect seeing I am still doing tests by my doctor but I lost a few centimeters by my waist and belly. So I am over the moon!
So loves, what is currently up with you?
Denna