Mrs. Brightside & Kiss Kiss Hibikiss
While on vacation I did not bring any lipsticks because I was scared they would melt in the heat. But I started to miss my bright lipsticks and I decided to pick up two colors I did not own yet to wear on my vacation. And yes, I gravitated towards my favorite lipstick brand "Catrice!" I picked up two pink shades. 220 Mrs. Brightside and 210 Kiss Kiss Hibikiss. And how cute are those names! To see swatches and more pictures do read more!
Ultimate shine
Excuses the ugly pictures, I normally try to make pictures while the product is in perfect state but as I said I bought these to wear on vacation and I did not have my photostudio with me. So these are slightly used, sadly enough you can not see the pretty shade they where in. They had the most pretty point and slight curve. I actually used Mrs. Brightside a lot more then Kiss Kiss Hibikiss. These lipsticks come in perfect packages that are an expensive looking silver mirror shade and have the logo printed on it.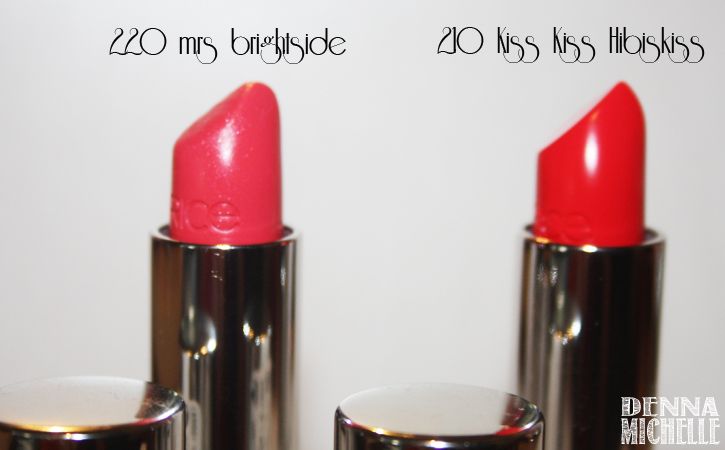 Accually in these pictures Kiss Kiss Hibikiss looks red but it is a bright pink, something you will also see in the picture with me wearing this lipstick. Mrs Brightside is more a barbie pink. Both are really lovely for daily wear and I think they look very similar in shade but still different enough.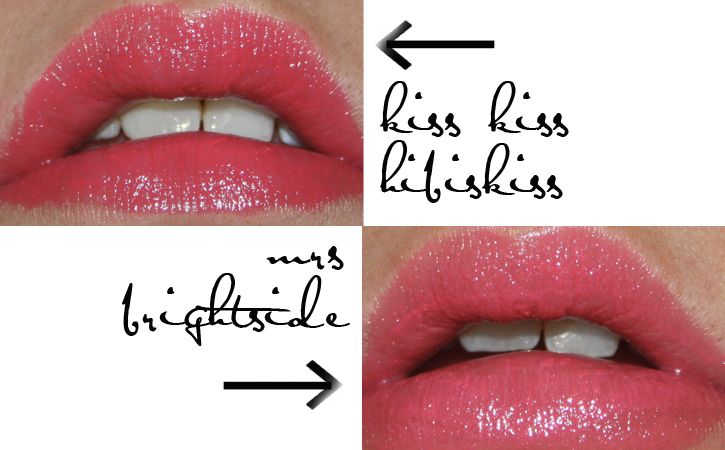 What do you think about these colors. Do you like to wear pink lipstick or do you prefer a different color on your lips?
Denna