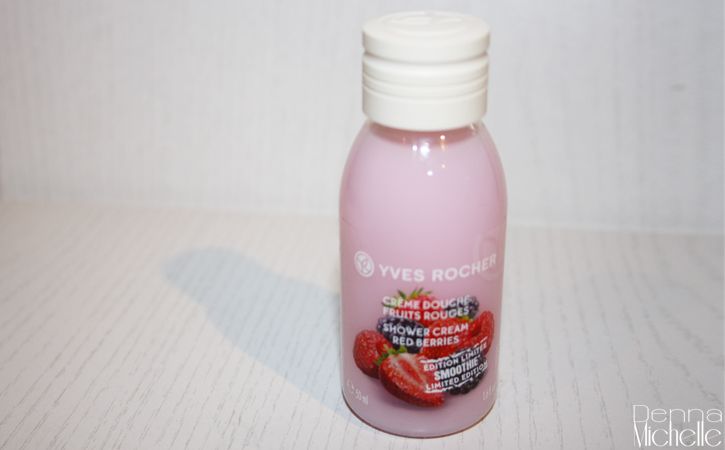 Red fruit shower smoothie
Let me start with saying I am so excited about this product so excuses my use of "amazing, perfect and wonderful" Recently I got this smoothie as a free gift with my order at Yves Rocher, to be honest I saw this in the little folder but I decided against buying this because it did not stood out me. It is a mix of raspberry, strawberry and black berry. Two of that [the red ones] are my favorite fruits. I actually have those in my garden but that is beside the point of this article. Read more for my review?
Berries!
I got the little 50 ml package that retails for €1.50. I used a little bit out of it for testing but I will be using this mostly on my vacation. Perfect travel size if I do say so. I am currently waiting on a new folder so I can buy the big version of 400 ml for only €4.90. This is a limited edition so not a permanent collection they also have a LE with passion fruit. I personally prefer the red fruits but mango also sounds nice.
So the scent, I know describing scents is a bit hard because we all have different preferences and what I think is amazing and wonderful might stink to others. The moment I got this I screwed the top of and smelled it, it smelled like a real smoothie but only more fruity. A really strong strawberry scent that is not chemical at all. On the skin it keeps the strong fruit scent what was really a surprise to me. It is a really sweet scent so if you are not a fan of fruity and sweet do not get this! I personally think this is amazing and I can not stop sniffing it.
So are you looking for something new in the shower, try this one! It also comes as a perfume so I might get that one also. If I do, I will ofcourse post a review!
Denna