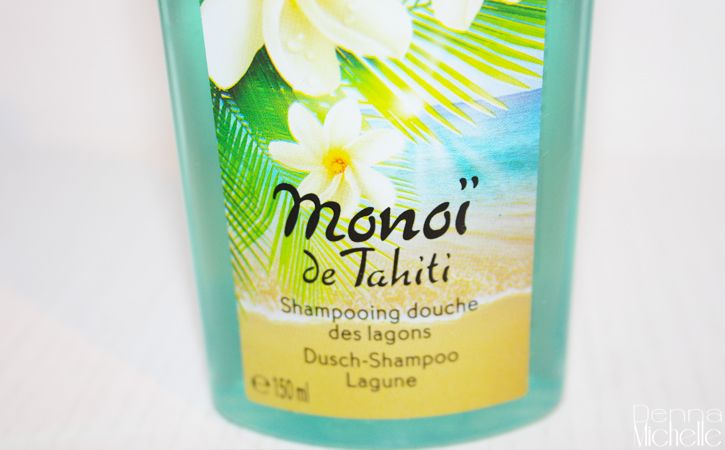 Monoi de tahiti
Treat yourself to an exotic escape with this 2 in 1 formula! This Lagoon Hair & Body Wash which is scented with Tiare Flowers crushed in Coconut Oil rinses away perspiration, sea salt and sunscreen.Result: it leaves your skin soft and your hair shiny! It has no paraben and will leave your body scented from head to toe. So lets take a look at this product.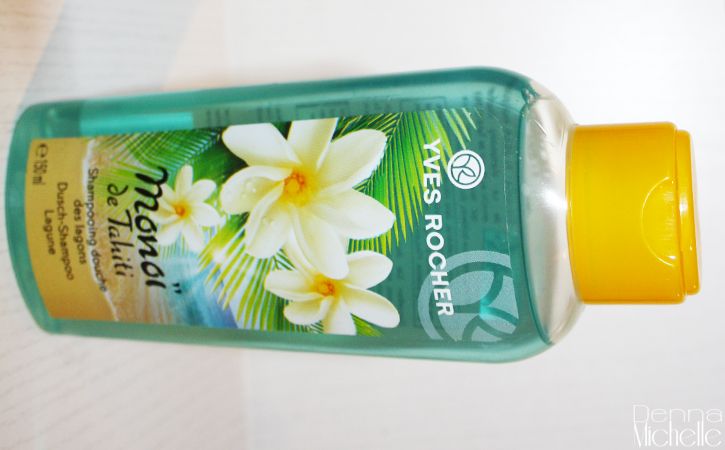 So lets take a look
My Grannie always lets me order little things with her make-up orders from Yves Rocher. Because I will be leaving on vacation soon I went for some things that I tought would be perfect for vacation. So I ordered this Monoi de Tahiti what is a 150ml product. I think the size is perfect for a vacation. Also it was only $2.95. To be honest I do not think a 2-1 product is that great and I will be only using this on my skin and not on my hair because the idea of using a product that can be used on your skin on your hair creeps me out.
Package and scent
I adore the package of this. The print on the bottle is great and shows of the Tiare flowers and a beach what fits with what the product offers. Also the blue product with the yellow cap really stood out to me.
The scent is really strong, I read online that a lot of people tought this stinks. I really like this scent so I am not sure if there is something wrong with my taste of scent but I really like this. It is floral but with a twist. It smells clean and nice.
When using this the first thing I noticed is that it is rather thick and gel like. I personally think this is a good consistency. It really cleans the skin when in use and leaves your skin soft and scented. The scent is not as overpowering as it is in the bottle but it lingers for a long time.
I like this and I would advice you try it out if you like these kind of scents. The product is cheap and does a nice job.
Denna