Japanese Cherry Blossom & Moringa body mist
The above two scents are from the body shop as you can see and I got them as a gift. I am always iffy about getting scents as a gift because everybody has a different preference. So to read what I think and information about these two products, do read more!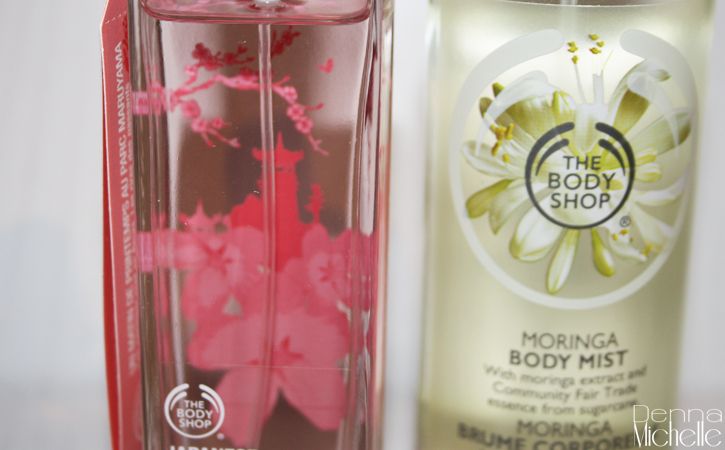 The basics
So these two are both from the body shop. The left one is Japanese Cherry Blossom and an eau de toilette. They have a full range of these products with this scent. The eau de toilette is most expensive at 22€ what I still think is a decent price for a 50ml product.
Japanese Cherry Blossom is a romantic, enchanting scent that is inspired by a spring day in Kyoto. This fragrance is a combination of floral notes and notes of hinoki wood and contains natural extract of Japanese cherry blossom and 100% Community Fair Trade alcohol.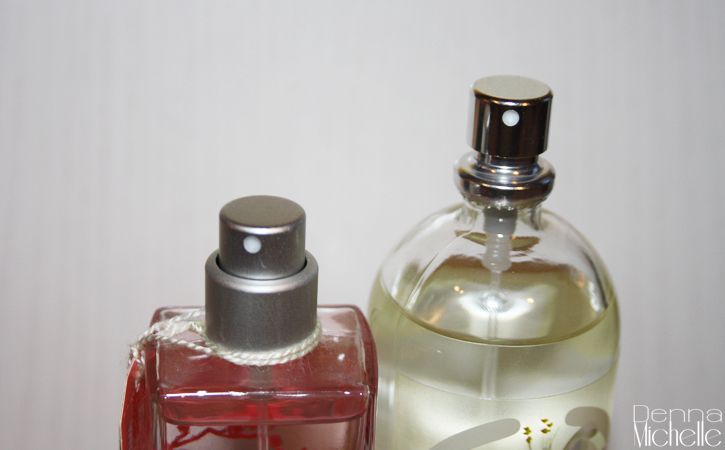 The one on the right is a body mist called Moringa and in true TBS fashion it also has a full range of products. Strangely enough I can not find the body mist on their site. But most body mists are round €12.00-15.00 for 100ml. So sadly enough I also can not find a description of this body mist but I searched for Moringa flowers and found this
Moringa Oleifera flowers are also used cosmetically. The fragrant Moringa Oleifera produces perfumes and hair oils. They are also commonly displayed inside homes where the flowers act as natural "air-freshners." Moringa Oleifera flowers serve a variety of purposes-medicinal, cosmetic and nutritional. It is no wonder the Moringa Oleifera is so highly valued across cultures. The flowers provide significant topical antioxidant benefits for the skin and hair as well as a light floral scent. Moringa flowers have also been incorporated into aromatherapy practice and are the basis for a number of perfumes and colognes.
What do I think about the Japanese Cherry Blossoms
It has a very strong scent to me, I have no idea what cherry blossoms should smell like but I accually like this scent. It is kind of dark and strong but also floral. I can not quit place this but I do think it is a great scent for the summer and I might take this with me on vacation and use it as a night time perfume. I am pretty sure it is not intended as a night time scent but I like it that way.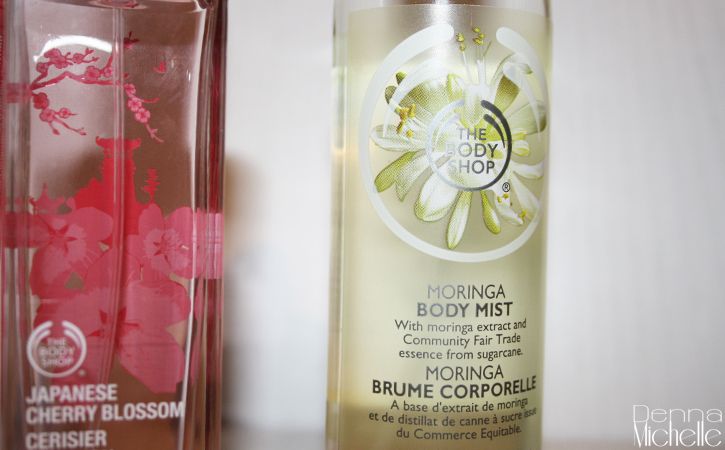 What do I think about the Moringa
Again I should start with the fact that I never smelled a moringa so I can only guess how one should smell. I do not think it is your typical floral scent but it reminds me of herbs and spices. It is a light scent that is surely great for daytime. It is not overpower and almost smells natural.
I personally think Japanese Cherry Blossom is great. I would have bought that one myself if I was sampling in the store. The moringa I would not have bought because it is just not my preference but I do like the scent.
Denna