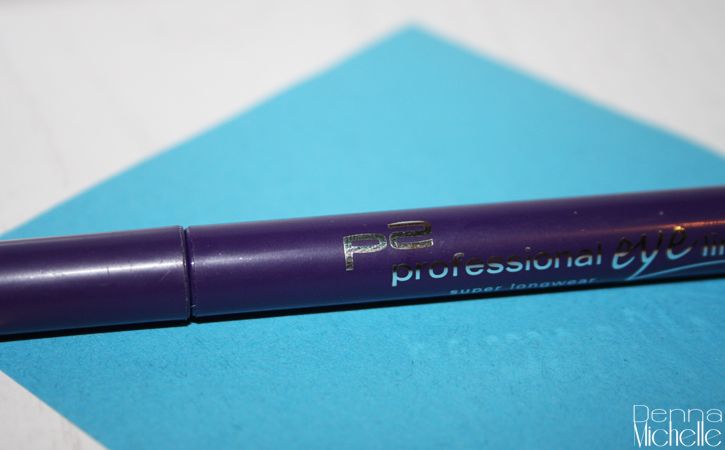 040 Dramatic Purple
Some time ago I wrote about
the P2 eyeliner pen in blue
an my reaction to it was very positive while I normally stay away from pens because I can not get them to work. When standing in front of the P2 display I decided to take a purple one with me because it was less dramatic then the blue but still added some color.
The basics
These pens where rather cheap only €2.45 a piece and they had a few colors from the basic black and brown till green and purple as you could see in my last article it also came in bright blue.I like these pens because my past experiences where with pens that where to dry or do not give enough color. But this one actually gives a lot of color and feels easy in use. It is not hard to set a nice line as you can see below. The purple shade is rather dark making it perfect for daily use. While the blue one stamped this one did not leave anything on my eyelid. I am not sure why but it is a big plus! I really like this purple one.
So what do you think. Would you wear this purple color or would you rather stick to black and brown?
Denna