480 Shy red
Today I am going to show you all something I bought on vacation. Before I left I got this
catrice lipstain
that I did not love. I really wanted a lip stain because it is just perfect for days when you want something on your face without having to redo it 5 times a day. So when I was walking in a local drugstore I noticed a sale rack from Maybelline Jade and they had lip stain, because I had to take the train back and had little time to spare I just picked one randomly. Do read more for swatches, you will not get disappointed.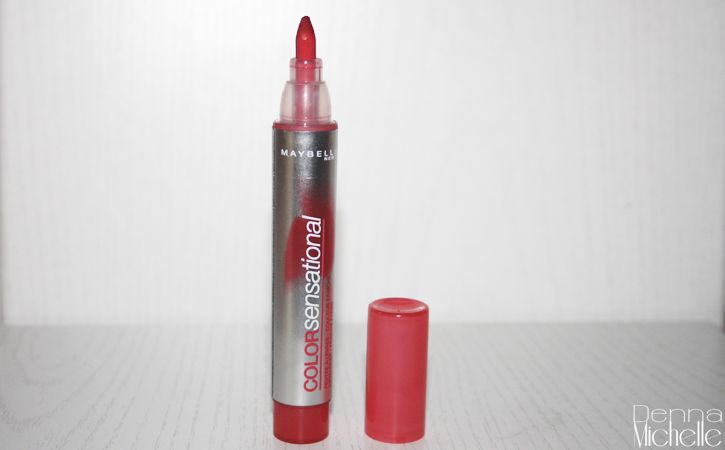 Lets stain!
This lipstain has a nice package, nothing really stand out but the same marker design we all love. The package has accents of the color what it gives so props for that, it makes it so much easier to find in a stash.
I accually have very little to tell because I can not find much information about this one online, I got in Austria at a discount shop so I can not tell you the real price but just what I payed for this. It was round €4. I have seen these on eBay for €7
here
and for €6
here
. And most listings you can find
here
. So if you are interested and can not find them in stores you could check eBay.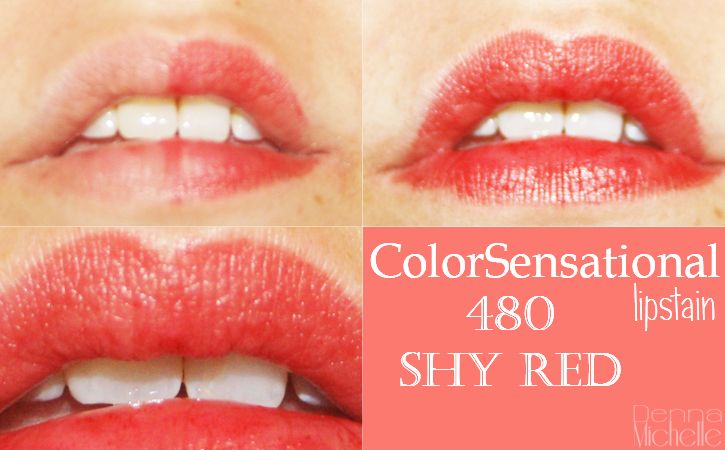 On the lips
As you can see it gives a lot of color, I left the left side nude so you can see the difference in the first picture. The product is easy in use and lets you precisely trace your lips. I can see this being used a lot to give yourself a slightly bigger lip or when I look at my own picture to give myself a more symmetrical upper lip. The color is a rosy shade of red and is a stand out, I know I talk a-lot about making your teeth more white by picking a good shade of lipstick. This is one of the shades that makes your teeth look more white then they are. It is a tad bright and out there for people who normally do not wear lipstick/stain, I know a lot of girls are iffy about red lipstick but I think this works perfect for day and nighttime. I personally think you can wear this alone but I prefer to give this a nice nude lip gloss for a bit of shine. It has great staying power that can survive a big meal and a hot vacation. I tried this out in the pool and it even stayed on after a short swim.
So what do you think?
Denna