What my dad got me at Swarovski world
I think I spoke to much about swarovski already, I am deeply in love with everything that glitters. I swear that I was in past life a collector of shiny objects or a bird I am not sure about that yet. But that is behind the point of this blog post. So as you might have guessed at swarovski world there is a big store with swarovski, more swarovski then I could afford. I bought two pieces from swarovski, a matching necklace and earrings. I already posted some previews on
instagram here
but beside their own brand they also sell some other brands that have swarovski elements. So that brings me to this article, a showing of my new Lola & Grace earrings.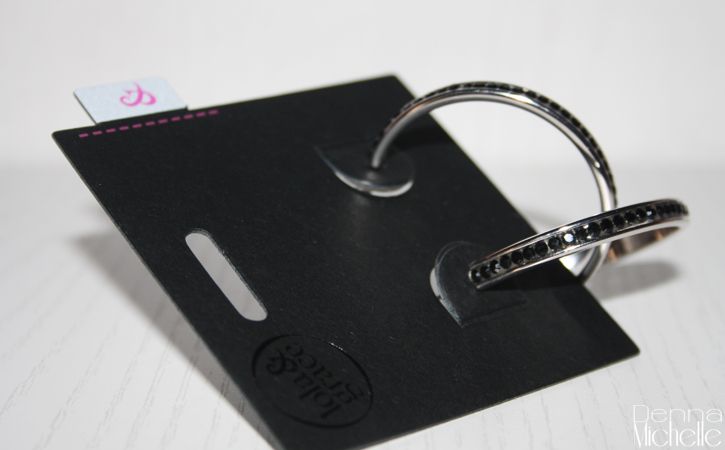 Deluxe treatment & Hoops
Let me start with gushing about how great swarovski world is, or crystal welt as they say in Austria. If you ever get to close to there you should visit. But what I really adore about the store part is that they treat you great no matter your age or looks. I got helped by a women who was original from the Netherlands, what is a big plus. They have a load of people who all speak different languages, if I was not stuck where I was no I would go for a job there! So I got asked if I wanted to package it and I got the above little pouch from the first picture, it is really nice and makes you feel like your are buying a treasure. Also my little bag got packed in a nice swarovski paper bag it all fell luxe. So I got this pair of hoops that you can see above
from the brand Lola & Grace
, well my dad got these for me because they match the bangle he once got me
where I wrote about here.
They are steel with black swarovski crystals and cost €29.90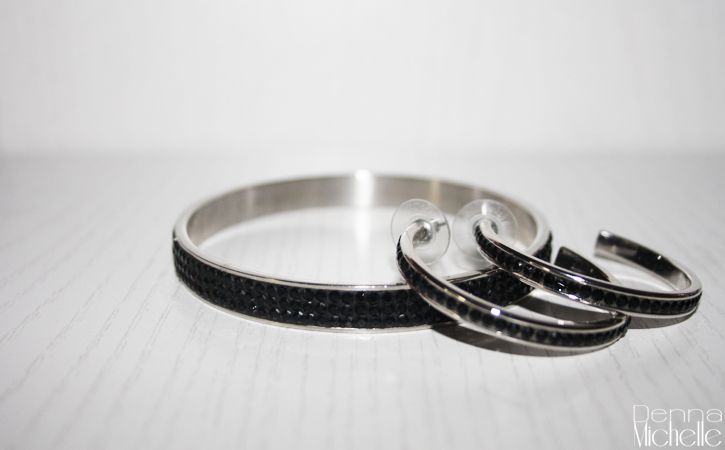 Why hoops?
I actually own very little hoop earrings, when I was younger I wore hoops the size of bracelets or bigger. I did like the idea of matching my bangle with these hoops, there where many different colors of this design and they also had a load of bracelets and necklaces. I think hoops fit many outfits, especially casual outfits because they are not that classy. These will be mostly worn to school from day to day when I do not want to think 'what jewelry should I pick' so together with the bracelet it will become my "snatch and go' set.
Personally this was my first meeting this brand and I fell in love with it. I want more and more.
So what do you think about my little hooplets?
Denna