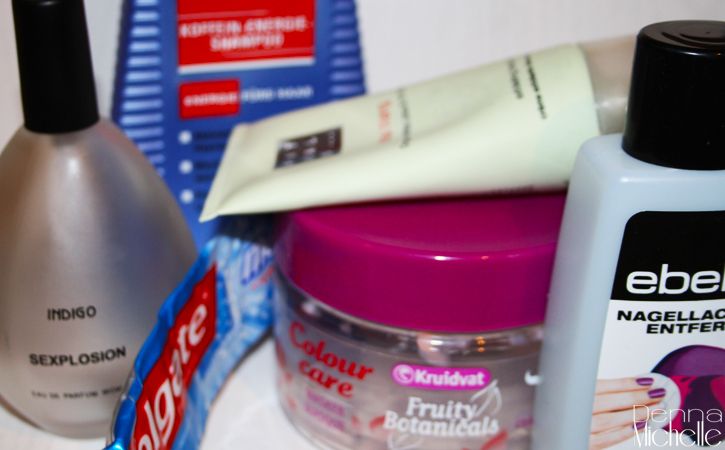 Julie 2013
So I am one of those people who directly tosses whatever she finishes and then remembers "O yeah, I could have writing an article about it!" So I bought myself a box to collect my empties and today I will write an article with information what I finished and what I tought of the product. I got 6 empties for you today!
Ebelin nail polish remover with aceton
To start I have like 5 bottles without aceton and this was my only bottle with aceton. I bought this because I recently started to wear a lot of glitter polishes and to be honest without aceton it is the biggest hell to remove. This nail polish remover I will actually buy again because it was dirty cheap [under a euro] and it worked perfect to remove the polish. The one thing I dislike is that it comes in a bottle and I would prefer a pump bottle what makes it easier to get the remover on the cotton ball. I am thinking about buying a
empty bottle like this
for only $0.99 and fill it with the nail polish remover. So yeah, a re-buy this one!
Kruidvat colour care, fruity botanicals
This is a own brand of a drugstore called kruidvat. This one I keep buying over and over again. It really works wonders on my hair and makes my hair feel really soft. I use this once a week and it really gives my hair a boost. It smells really fruity and I can get 5 till 7 uses out of one jar. I actually have 5 backups for this one in my drawers seeing I buy these when they have a 1+1 discount. But even without the discount they are cheap.
Colgate max fresh
On my little space in the bathroom I have round 5 different toothpastes. I got two whitening pastes that I use once a day, one special toothpaste that I got from the dentist and two normal pastes. This one was of my normal pastes that I really liked using. It tasted really nice and left my teeth feeling clean and fresh. You know the feeling of really smooth teeth? This one gave me that effect, will I buy it again? I am not sure because I still have to many toothpastes laying around but it is on my list when I run out.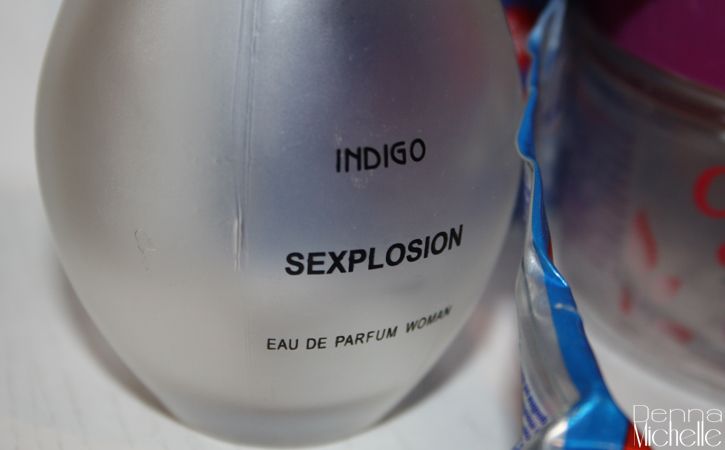 Sexplosion
This one might need a bit of explaining. The picture does not really show it but this is a perfume that I got for one euro! It was 100ml and I took so long to finish this one. This was my go to smell in the winter and spring. During those times I like to wear scarfs and I used this cheap perfume to spray my scarf from end to end. Because this 'sexplosion' is so cheap it does not last for a long time on skin but this was perfect to give your scarfs or clothing a nice scent. I also bought a backup for this one because the smell was so great, for this summer I put the last bit next to my bed and decided to finish this bottle because I could not wait for an other spring while it only had 10 more sprays. Most Dutch girls know the action, I got it there and if I am correct they still have it in their collection.
Seborin shampoo
This was my 'I need to finish this' product because I hung between liking it and not liking it. I can not toss away products so I just use more of it when and try to finish it as soon as possible. This is not a rebuy for me. I have semi-thick hair and I wanted BIG FULL manes. And this shampoo that is marketed for semi-balding men was said to make my hair thicker. It sadly enough did not have that much effect as I wanted and to be honest the smell was horrible. It did really clean my hair but that was all that it did. I personally do not think it was worth my money.
So this is what I emptied lately. What was the last thing that you emptied?
Denna