8 series I would recommend
I am one of those girls who finds a series and watch everything from start to finish and when a new season starts I will watch the episodes as soon as I can. We shall call it a minor obsession. Some of these might be new to you and some of these you might know or follow yourself. I would love it if you left a comment with what you are currently watching. And I do hope you enjoy this article.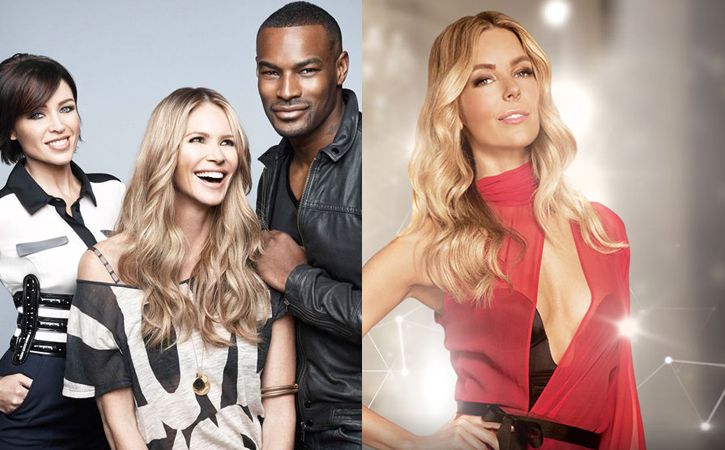 Top Model
We does not know America's next top model? But I personally love all variations of top model, currently there are two series running from this franchise. Left we have Britain & Ireland's Next Top Model with the handsome Tyson Beckford and the lovely Dannii Minogue and on the right we have Australia's next top model with Didier Cohen. If you do not know this guy I would advice you google search him right now. He is so handsome, dashing and sexy that I can write a whole article about it. Britain is almost halfway done, so a good time to jump in without getting spoilers who will win. and the Australian version is currently at episode 3 so really at the start of things. I would really advice these two they are really great if you like to watch modeling competitions and love to look at pretty make-up and clothing.
Sam & Cat
Prepare to meet the strangest match made in bestie heaven -- Sam & Cat! Sam's loud, independent, and tough as nails, while Cat is sweet as pie and super flighty. But that doesn't stop this unlikely pair from becoming best buds and roomies! Together, they're a power duo with a love for fun and adventure -- it's just too bad that it doesn't come cheap. A booming out-of-home babysitting business quickly becomes the answer to their empty-pocket problems, but also an extra reason for countless wacky adventures to come!
At times I feel to old to watch this show but then again it is so addicting. It is really something you can watch without thinking and just enjoy. The first season is almost done.
Cake Boss
The staff of Carlo's Bakery in Hoboken, New Jersey, led by Buddy Valastro, shows how it prepares elaborate themed cakes for various occasions. Each episode typically features the preparation of two cakes for events including receptions, charity events and theme parties as well as weddings and birthdays.

I would advice not watching this if you are on a diet because there is a lot of cake. I really like this show because it really shows a great level of creativity.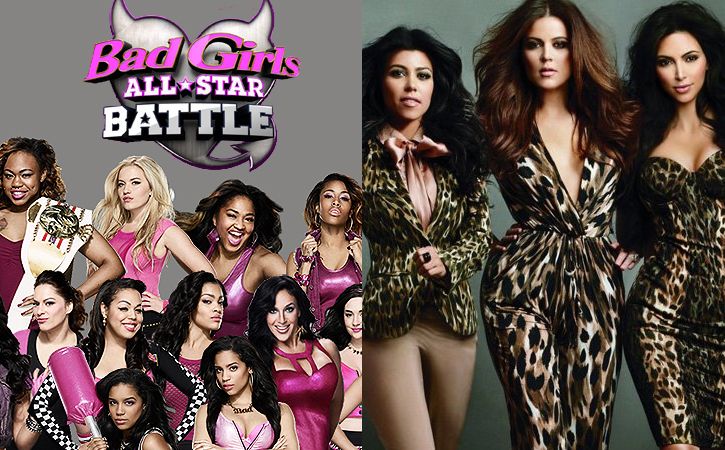 The bad girls club all star battle
First a warning for my younger readers. I would not advice watching this show because it has a lot of rated themes. Hosted by musician, actor and heartthrob Ray J, this one hour series will pit 14 of the biggest names in Bad Girls Club history under one roof to compete for $100,000 and title of "Baddest Bad Girl of All Time." The Bad Girls All-Star Battle will combine the baddest girls from past seasons in an all-out mattress dragging and weave-pulling competition. Split into two teams; the girls will be pushed to the absolute limit each week in a series of fun and over-the–top physical and mental challenges. Each week, these memorable femmes will go head-to-head in the Captain's Challenge, an individual competition earning control over the team and protection from elimination, and a Team Challenge, testing these feisty ladies skills at working together. While the losing team nominates two players to go up for elimination, the winners of the Team Challenge will get immunity, a night out at the club, and will decide which player to boot. Will these notorious 'Bad Girls' be able to work together as a team or will they let their egos get the best of them?
I really enjoyed watching this all star series. I prefer it over the normal 'badgirls club' seasons because it has a game element. I do have to admit it is a eyebrow raising show and not for everybody.
Keeping up with the kardashians
No idea why I included the show because I rave to much about it. It is one of my favorite things to watch. A peek inside the private family life of twenty-something socialite Kim Kardashian, the daughter of the late L.A. power attorney Robert Kardashian. A tempest of siblings, business and fame engulf Olympic decathlete Bruce Jenner and paparazzi fave Kim Kardashian as their huge Hollywood families collide. We are currently in episode 9 of the 8th season and I still love watching this show after that many seasons.
Pretty little liars
Never trust a pretty girl with an ugly secret. Gossip thrives amid the Mercedes-Benz, mega mansions, and perfectly manicured hedges in the exclusive town of Rosewood, Pennsylvania. Everyone has something to hide. Based off the book series of the same name, the series follows four estranged best friends Spencer, Hanna, Aria, and Emily who are reunited after their best friend and queen bee of the group, Alison, goes missing only to discover they are receiving messages from an anonymous "A" who knows all their secrets.
I read the books and I am watching the episodes as we speak. Currently in season 4 this show has me hooked. It is said not to follow the books to a tee what makes it fun to watch for me. It is a really great show following the line of Gossip girl but with a better secret I think.
Twisted
I recently started watching this show and I am at episode 6. I am not sure if I really like this show or not because we are so early in the episodes. My first impression is positive and negative. I want to know what happens and the storyline is interested but some things are a tad 'MUCH"
The new ABC Family original series Twisted is a one-hour drama full of twists and turns. Danny Desai, a charismatic 16-year-old with a troubled past, returns to his hometown after spending five years in juvenile detention. Immediately branded an outcast, Danny attempts to reconnect with his two childhood best friends Jo and Lacey, who are unsure how to respond. When a fellow student is found dead in her home, Danny instantly becomes the prime suspect and town spirals into a frenzy of suspicion. Jo and Lacey must decide if their childhood friend is unforgivable, or if he's really a victim being persecuted for his own twisted secrets.
So this is what I am currently following, what are you following? Leave a comment with the shows name.
Denna