Little bag for all your junk
I mentioned this bag a few times before but I have not showed any own pictures. So I decided to write an article about this and show you some details. Also recently I have been really loving this color it is pretty shade. I think this is really amazing quality price wise. So do read more if you want to know more!
Who and what?
So as I said before I got this from eBay
at this listing
for only $2.95 and it also comes in more colors. They have the typical black that has some nice pink accents, a yellow one that I really like at the moment and might order, a dark green shade with some peach accents, a red one, a light blushy pink one, a bright neon pink and a signature orange Hermes shade. And ofcourse the bag I have.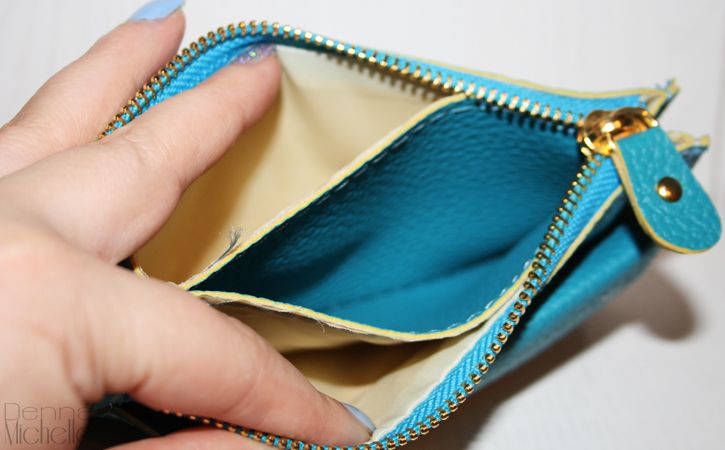 Details
This bag has some compartments inside the big zipper, the inside has 3 compartments. Two which are lined with a thin lining that seems able to clean with water. So perfect to store make-up in. And in the center there is a compartment that has the same fabric as the outside. The fabric really reminder me of a patterned leather. It feels thick and sturdy and not plastic at all. The zipper runs smooth and is set really well.
The only negative thing that I can say about this little bag is that it stinks, but then again most bags from eBay do. They travel weeks inside a plastic bag so the smell is normal I think. I hung this one outside and the smell vanished in two days.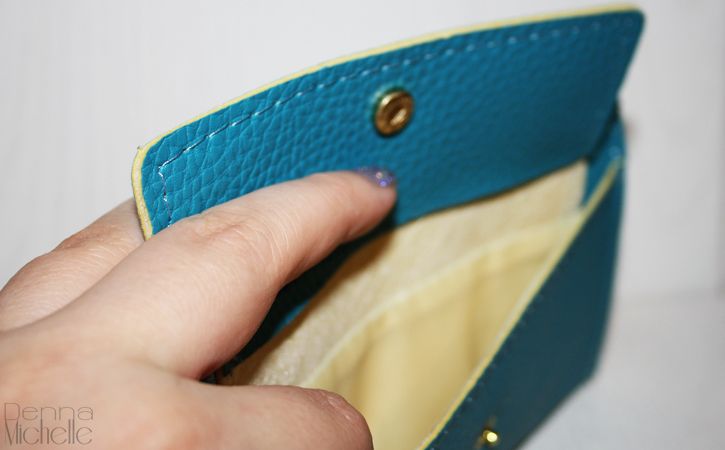 What will I use it for
You know these bags are perfect to organize your stuff in. I used to have a lot of junk floating in my bag and I had to hold a digging expedition to find something. Now I just buy all sort of bags and organize my junk into that. I am thinking about putting my MP3 player and earphones into the front pocket with the snap. And then use the inside to store my flash-drive, keychain and some gum.
So what do you think about this little bag, is the color not lush?
Denna