Love is a Battle Field
Am I the only one who directly tought of that song by
Jodin Sparks
But anyways I recently got this deodorant by Balea and it was only €0.95 what is dirty cheap for a deodorant. I bought this because I loved the package, the bright pink with blue and white really stood out to me and the heart with the splotches are really lovely. But what imporant is how does it work and smell?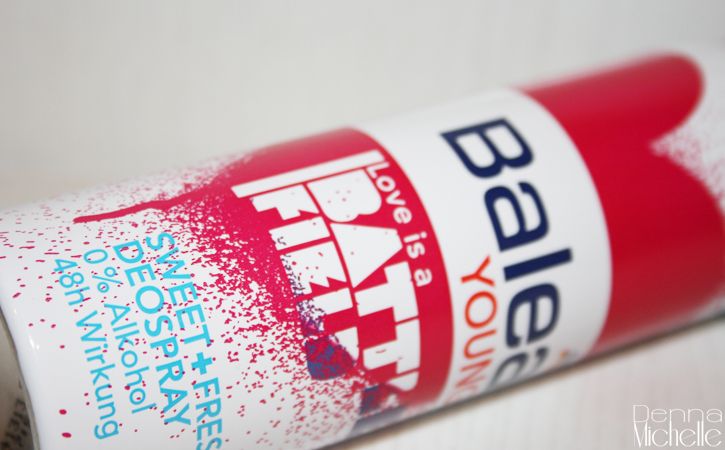 Basics
This deodorant describes itself as sweet and fresh. To be honest I do not smell any sweet scent only fresh. I am not saying it is a bad thing but I would have just gone for Fresh. A fresh scent that is because it is not that you stay fresh if you play sports. It does not protect against sweaty feeling or the smell that comes with it. I think it is more a perfume deodorant that is suited for slow days. It says it is suited for 48hours fresh effect to be honest I think on hot days it does not go for 48hours sadly enough.
Yes to the design and name. No to the staying power and protection. I really wanted this to be good but sadly enouhh balea disapoints.
Denna