What I am wearing this summer!
I am not a big bracelet person, I prefer a nice watch, necklace or earrings. Mostly I wear my silver bangle or my black sparkly bangle but I decided to step out off my little box and dig out some bracelets that I want to wear this summer, I will be taking these three with me on vacation. So to see where I got them from and to see more pictures, read more
Mint Knot
A while ago I wrote about
the knot bracelets I found on eBay
and I told you all that I bought
this mint bracelet
well today a small review and ofcourse pictures. What I really like is that this is under 3 dollar what makes the hoarder in me buy all the colors and match with all my outfits. What I like about this bracelet is how light it is, you almost do not feel yourself wearing it while it accually is a big thing. Also I can not get over this mint shade, I just love it that much.
It is a really sturdy bracelet and I love the silver hardware that it has. It combines soft and hard.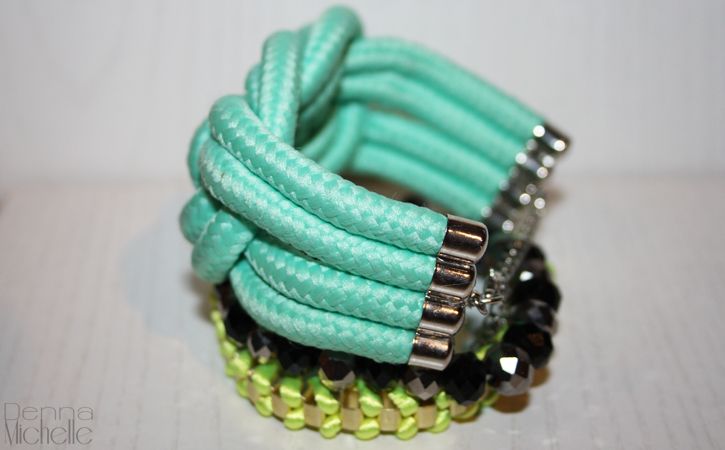 The two smaller ones
The black one I recently got as a birthday gift from my aunt, so I have very little information about that one but I did want to include it because I love those little beads in black and silver. This is perfect for layering and I am planning to layer it with the yellow one. The yellow one I got as a gift from
Stylight
but you can get it in
three colors here at eBay