030 Aquatic Blue
When I visited the DM in Germany last time I decided to be bold and buy an eyeliner that was a bright blue. To be honest, when does a person why blue eyeliner? I have no idea but I tought it would be nice to wear on vacation when it is warm and you want a little make-up but not that much. So you can leave the eye shadow at home and just go for color with your eyeliner.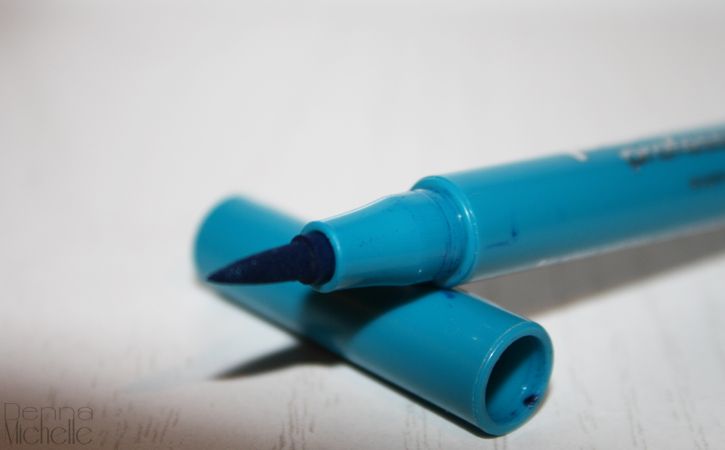 The basics
These pens where rather cheap only €2.45 a piece and they had a few colors from the basic black and brown till green and purple. So I took the aquatic blue what I personally think would rather call turquoise. Normally I would not go for an eyeliner pen, I know a lot of people adore those kind of things and think they easy in use but I personally prefer a dip eyeliner with a brush. But because P2 did not have those in fancy colors I went for this professional eyeliner pen.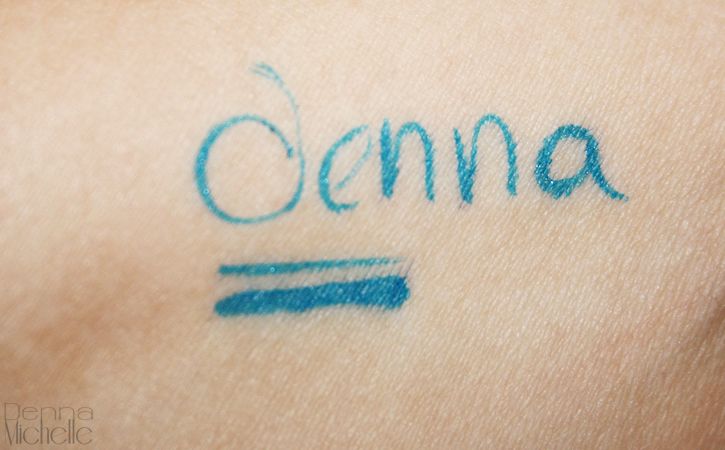 First look
So I was pleasant surprised with this pen, normally they are to dry or do not give enough color. But this one actually gives a lot of color and feels easy in use. It is not hard to set a nice line as you can see below. I accually tought it was really easy in use, I set a wing on one eye and I tightlined the other. Also excuse me for the horrible mascara blotches, I bought a new mascara and the brush is horrible.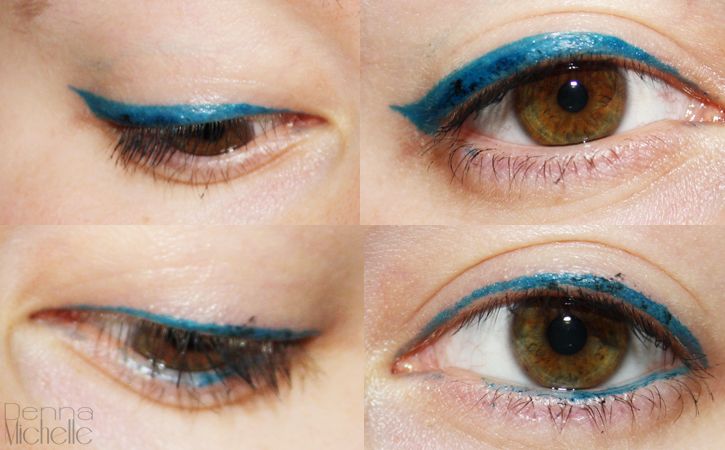 As you can see I also tried to do the waterline with the tightlined one but because the product stays wet for some time it does not stay on like I wanted. Also if you look in the cornor of both eyes you see some stamping the eyeliner did. So that really the only thing negative I can say about this eyeliner, it takes a lot of time to dry. I think the winged example illustrates it very well you can see a slight light blue mark just above my crease. I do think the blue is stunning and brings out my eye color, I would wear this on days where it is not that hot and where I wear eyeshadow so the stamping marks would not be that obvious.
So what do you think about this product, would you buy it?
Denna