Bleaching a pair of shoes
While browsing online I found a pair some amazing ombre sneakers by Superga, granted they where not very expensive for shoes I decided to DIY with a pair of old sneakers that I once bought for a few euro. So this is super easy and it does not require a lot of things.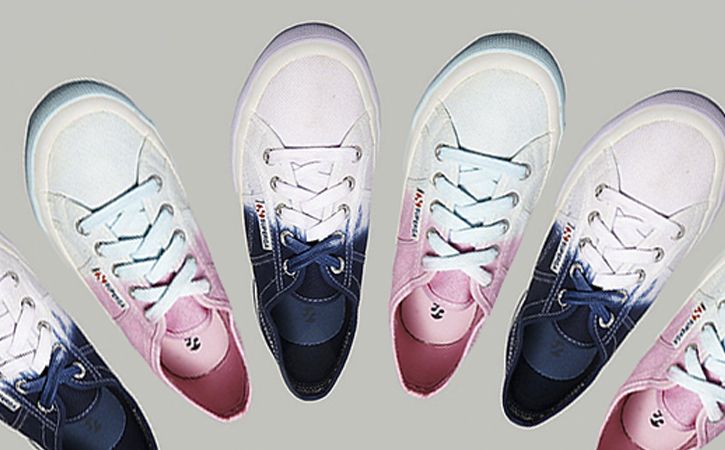 My inspiration
So above you can see what inspired me to make these shoes. I adore the pink and white shoes they look really pretty also the blue ones are really nice but not my style. So I first decided where I wanted the white, if I wanted it in front of at the back. I decided to follow my inspiration and go with white tips. But before that I needed a pair of shoes to bleach to death.
So take a look at those bright pink shoes. I actually bought these for vacation but never wore them because they are really really bright. For the Dutch girls, I got these at action for really cheap. I think they used to be under 5 euro. So lets get started!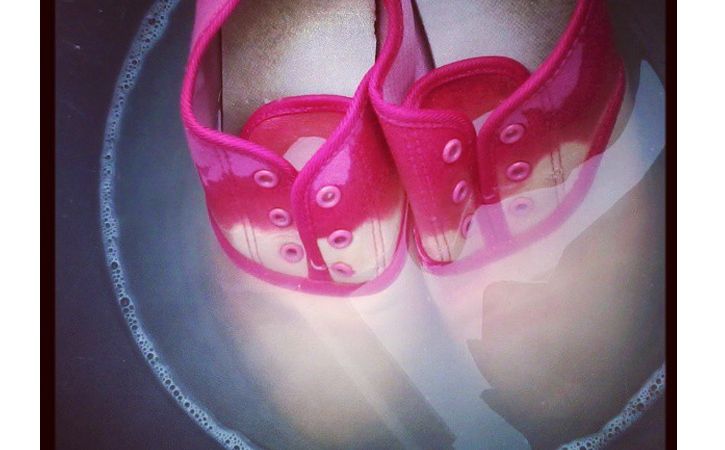 The tutorial?
I actually took the above picture from my instagram because I was just bleaching the shoes without the intention to post it on the blog. But in the end I just adored the result that I wanted to share a picture of the process. So my really sort 'tutorial' I am not sure we can call it a tutorial because it is just easy. You fill a bucket with semi-warm water and then add bleach to it. I think I used 50/50 but I also marked the shoes directly with bleach till where I wanted it. I did not use normal bleach but I used the 'glorix' kind that we use to clean the toilet. I let it sit in the water for a while to go completely white. I am not sure of the time span it took a few hours. After I got a really nice almost white shade I decided to ombre them a bit by diluting the water more by adding more warm water to rise the water level so it would be a nice transition of color.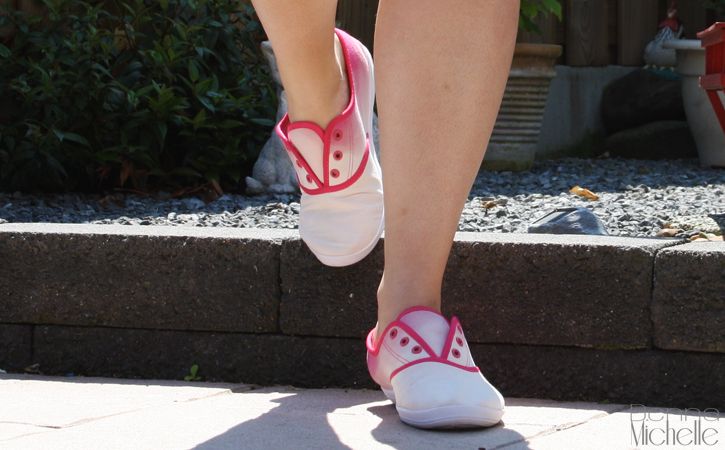 So after I had them like I wanted I dunked them in cold water with some vinegar to stop the bleaching process. You have to be careful not to bleach them for to long or use a to strong bleach because it can eat away your shoe, and we do not want that. Also note how I have the stitching and the borders still very pink? I am certain that is because it is different fabric, the shoes are cotton and I am pretty sure that the borders are a mix. So it is a bit off experimenting and hoping that it will come out great.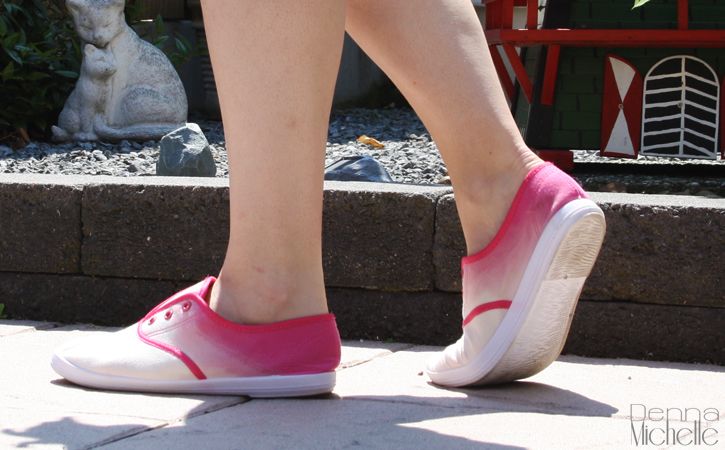 My shoes
So look at the transition of color. They are pretty nice yes? I decided not to lace them because I will be using them as vacation shoes for those slightly colder nights that you need to run from tent to toilet and you do want want little beasts crawling on your feet. So I just slip them on and I am off. So they might not be the most pretty shoes ever but I think they look cute enough for my vacation.
So what do you think of my little DIY project, hate them or love them.
Denna