27 oh my doll
Last time when I wrote about Bourjois I reviewed also a lipstick from the shine collection I went for the
21 Rouge making of ouvert
what is a stunning shade of red. While reading the comments I read that
Alexandra
does not wear red but would prefer a pink version. I debated this by myself, I also wear pink more myself so why did I buy a red one and not a pink one. So in one mad dash to the store I set my heart on getting a pink one, seeing the quality of these lipsticks are great! Also how cute is the name...oh my doll!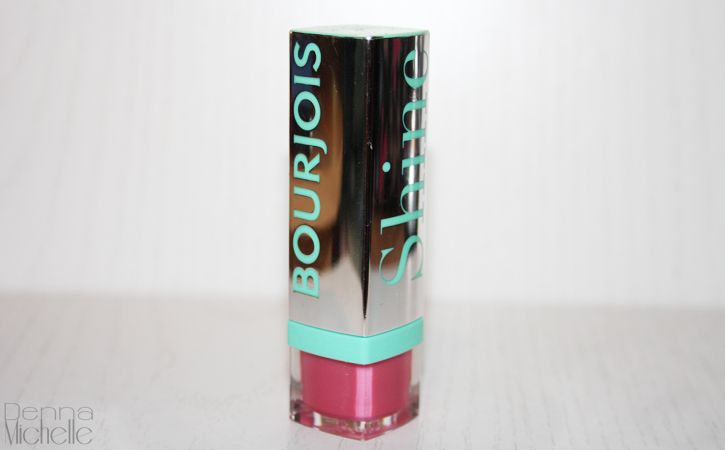 The design
I have not much more to say about the design then what I typed last time. Printed on the package are the words "Shine" and "Edition" The brand name "Bourjois" feels like stamped into the package what makes it all feel more expensive. The bottom has the same color as the lipstick and makes it easy to pick from your stash if you have more of these. I accually put this upsidedown in my lipstick drawer so it is really easy to find. I adore the mint accents on the lipstick and the top of the package, it all matches and fits together. Last but not least because I am writing a whole paragraph about the design I love the design on the lipstick itself, it is cut of diagonal and it seems less wide then most lipsticks. It all makes it easier to apply.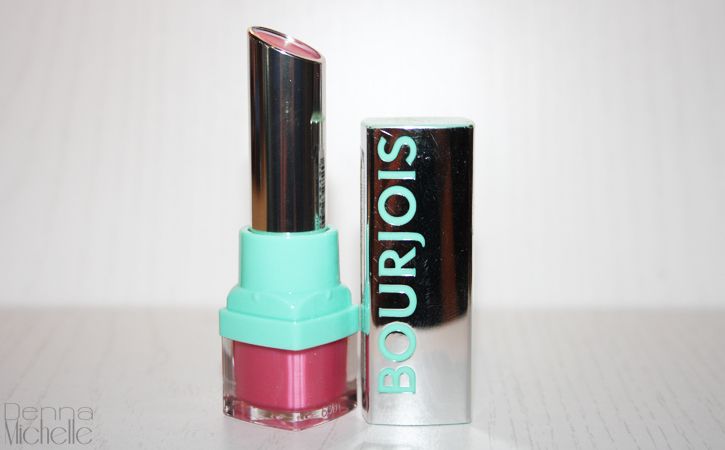 On the lips
This applies really great, it kind of feels like a balm but with the color of a lipstick. This one is accually a tad more sheer then I expected it is not a bright pop of color like the last one but more a glittery shiny shade. The color looks like an old pink shade and I am sure will fit many people. It almost looks natural when applied, I am sure there are people with this color lips.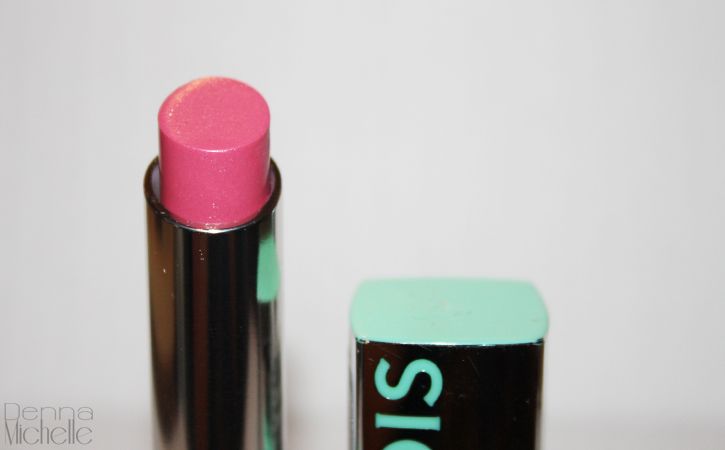 So above is how it looks applied, what do you think? Would you rather wear this shade?
Denna