04 Peach on the Beach
So this is part of my birthday present from
ICIparisxl.nl
I got a really nice discount on this and I really had to buy this shade because it is stunning. I am pretty sure this is my first peach lip product and I was really excited. Also for the girls that are leaving on vacation soon, this is a tip! So read more for swatches and more.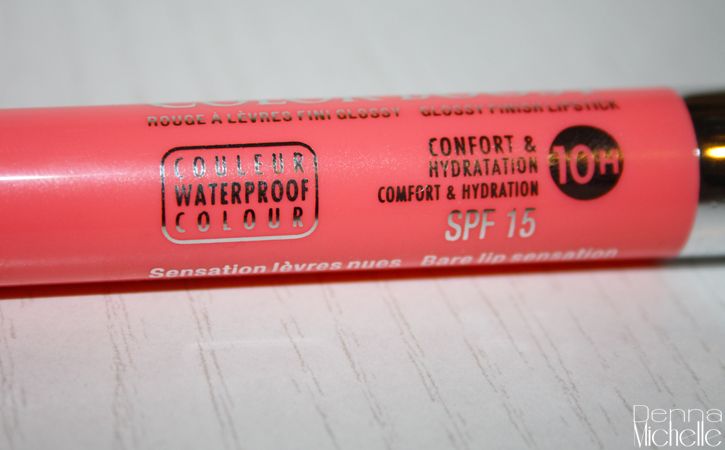 So tell me about it....
So these 'chubby sticks' are from Bourjous, a brand that is really growing on me. This glossy finish lipstick was only 9.99 what is a nice price if I do say so. As you can see on the above picture it has some nice features that I have not yet seen in one product. It firstly is waterproof, something that I will show later in this article. It is also said to comfort and hydrate and is also has SPF 15 what is perfect this summer.
Design wise I really love these, these things look like jumbo pencils that kids would use making it feel really playful. The back has a silver part that you can turn to get more product out so no need to use a sharper on this. The lip shade is similar to the package what makes it easy to find the right shade if you have more then one. So all in all I love it!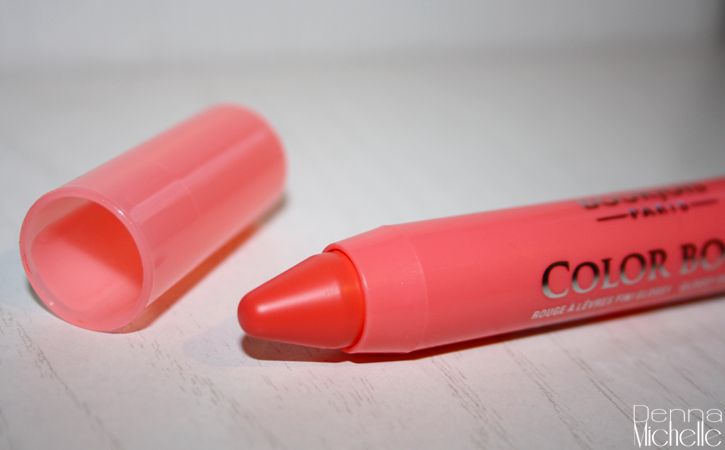 What do I think?
Normally these kind of products seem to great and have something that really turns me off. I did not found a thing! This is non sticky what is really a thumbs up from me because nothing is more annoying then walking somewhere and your hair floats in front of your mouth and hooks into your lipgloss what results in you spazzing to get it off. So that is really amazing.
Bourjous also promises hydration, I used this for a week now and I had some days where I put it on my chapped dry lips and at the end of the day my lips do felt smooth and soft. So double thumbs up.
The last thing I wanted to adres is stability. I does stay on really well but it does not survive a big meal. But it is waterproof! What makes it perfect for the summer when you go swimming. In the collage you can see a wonky image, that is my putting a lot of water on it with the product staying nicely put so as long as you do not rub you will keep this on.
So I am a big fan of this product, it is really nice. What do you think would you buy it?
Also any opinions on this shade?
Denna