The haul!
As promised, I made pictures of what I got for my birthday. And I do know there are only 5 items there, but 5 very nice items. As I said yesterday I got mostly money so there will be a part two of the birthday haul but after my vacation. So do read more to see what I got and some background information.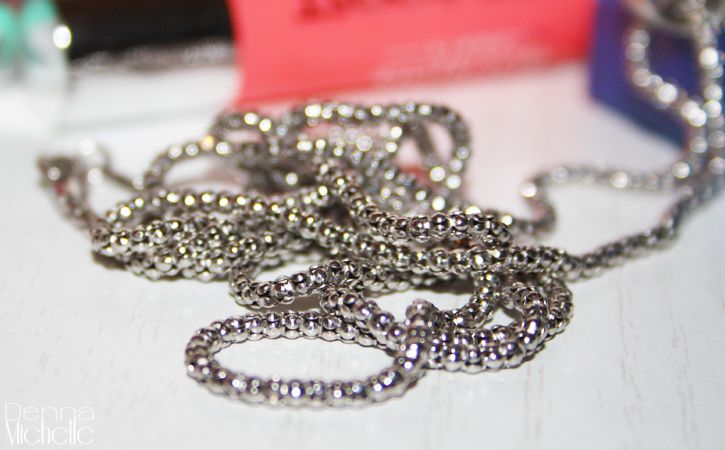 Imenso Diabomba
So lets start with this necklace that I love and adore,
and I do know those two words mean the same thing.
So this necklace is
the Diabomba by Imenso
because I am a slightly bigger girl with a big bust I asked for a long necklace, this one is 92 centimeters and it fits perfectly with my coin pendant that I wear all the time. The one thing I do have to say about this necklace is that it does 'snag' hairs, at the end of the day I have to take at least three hairs out of the necklace. But it is a stunning silver necklace that is really sturdy.
Make-up
ICI Paris send me a birthday card with a gift card for 5 euro to spend at their store. So ofcoarse I was super excited and dashed toward the store like a kid to the candy store with a dollar in its hand ready to buy everything. I bought two of the above things, both bourjois products. I was double lucky because they had a 1+1 discount with my gift card I only payed 8 euro for both products. Also I have a nice story to tell about the store, I met the most nice sales women ever. If you are reading this, I was the award girl behind your counter! But jokes aside, I normally get a sample tossed into my bag and that's that. But she asked me if I wanted a specific sample of skincare or anything. Now to be honest I have been debating for months if I should buy "Lady Gaga - Fame" so I asked for a sample of that so I can try it for a day or two before deciding if I really want it. She was really nice and filled me a bottle with the perfume and checked all the prices for me because I wanted to know how much they where. I just adore stores that take time to check things for you without shoving their own suggestions in your face. So really props for that. Also you can see a color tattoo in the background, I got this from my mom as a 'sorry I am only giving you money' gift so I would have something to unpack. The shade is Light in Purple, I pointed it out to my mom a few days before my birthday and she remembered that I wanted it.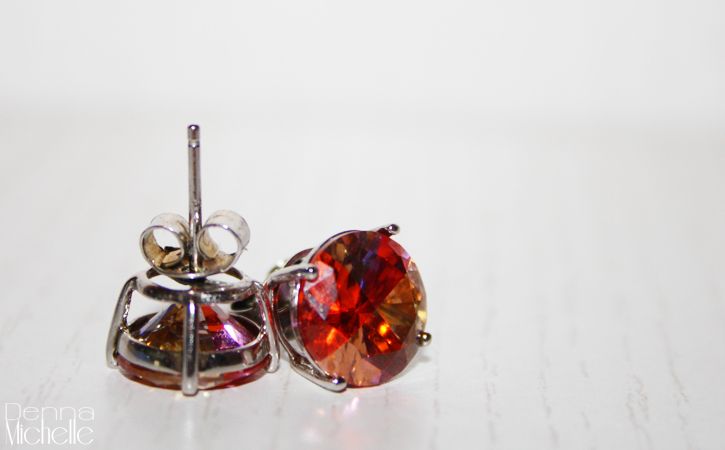 Earrings
Last but never least these earrings that I instagrammed yesterday. They look more stunning in real life to be honest. It has a range of red,orange and yellow tones and when the sun hits it. It looks and feels like summer like little fireballs. These are also shaped in a diamond setting, I am not sure if you can see it in the picture but it is really a diamond shape set into silver. I would normally not buy these myself but my granny got me these and I love them!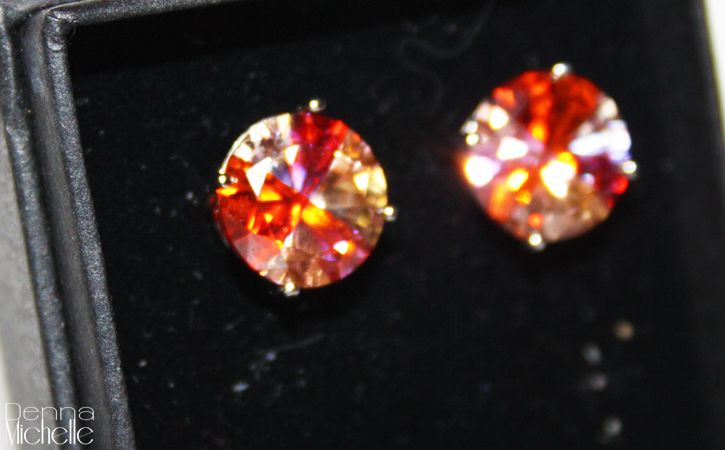 So that was my haul, what did you think?
Denna